About Vaida Kurseviciene, Psy.D.
As a psychologist, I bring more than just my professional expertise to the table. It's my warmth, compassion, and genuine care that define who I am. I have a deep-seated belief in the power of human connection and the healing potential it holds. Creating a safe and nurturing environment where my clients can freely process their feelings, learn new skills and grow is at the core of my approach. I'm here to accompany you on a journey of action and self-discovery. Together, we'll navigate the path to change, infusing warmth and personal connection into our therapy sessions. Whether it's in Lithuanian or English, I'm committed to creating a safe space where you can flourish and embrace the life you deserve.
My Approach:
When it comes to therapy, I don't believe in a one-size-fits-all approach. I recognize that each person is unique, with their own set of needs and experiences. That's why I take an integrative style, tailoring my methods to suit the individual or couple I'm working with. By drawing from a range of therapeutic modalities and techniques, we can collaboratively explore what works best for you. Whether it's problem-solving, cognitive-behavioral strategies, psychodynamic insights, positive psychology, or mindfulness-based practices, I'm dedicated to finding the right blend that promotes your personal growth and well-being.
As an immigrant myself, I'm passionate about helping people navigate acculturation stress and adjust to new cultural environments. It's a field that truly resonates with me, as I understand the challenges and emotions that come with adapting to a different culture. My goal is to provide support and guidance, fostering a sense of belonging and empowering individuals to thrive in their new surroundings. In my practice, I cherish the rich tapestry of human experiences and understand the importance of cultural, ethnic, and social influences. It's a joy to learn from and celebrate the unique perspectives that each person brings. Together, we can navigate the challenges you face, honoring your individuality and fostering a sense of belonging throughout your therapeutic journey.
Professional Background:
I earned my Master's and Doctoral degrees in Clinical Psychology (PsyD) at Nova Southeastern University in Fort Lauderdale, FL. During the graduate training, I honed my skills in neuropsychological and psychological evaluations, as well as intensive psychodynamic treatment. Prior to joining Madison Park Psychological Services, I worked with veterans at the VA Southern Oregon Healthcare System and C. W. Bill Young VA Medical Center (Bay Pines, FL). I provided individual, couples, and group therapies for adults with depression, anxiety, PTSD, complex trauma, addictions, and interpersonal issues.
Madison Park Testimonials & Awards
We've received more than 200 five-star reviews from our happy patients

The therapists at Madison Park Psychological helped change my life. I had tried therapy and medication in the past to no avail and sought their help after being in the throes of a deep depression for years. It wasn't until I was paired with a therapist who finally understood me that the fog of depression started to lift. It's been the best investment I've made in myself, ever. They really do an amazing job at matching you with the best therapist for you and your needs. This is definitely a special practice and they deserve all the kudos they receive.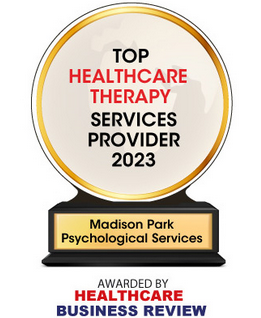 Top Healthcare Therapy Services Provider 2023
Healthcare Business Review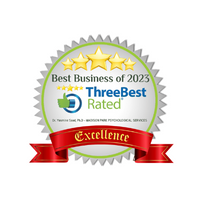 Best Business of 2023
Three Best Rated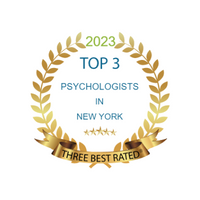 2023 Top 3
Psychologists in NY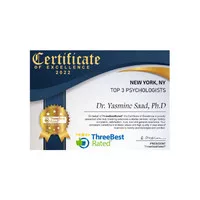 2022 Top 3
Psychologists in NY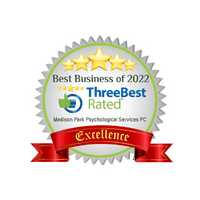 Best Business of 2022
Three Best Rated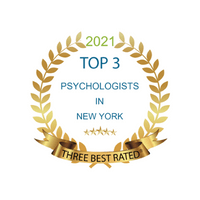 2021 Top 3
Psychologists in NY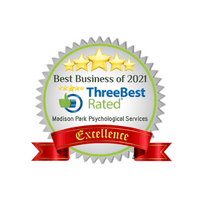 Best Business of 2021
Three Best Rated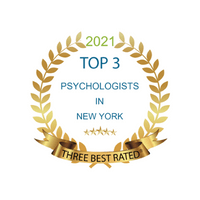 2021 Top 3
Psychologists in NY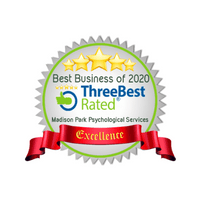 Best Business of 2020
Three Best Rated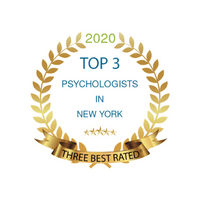 2020 Top 3
Psychologists in NY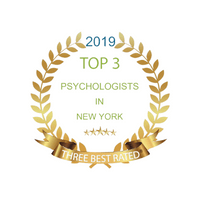 2019 Top 3
Psychologists in NY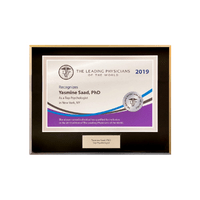 Leading Physician
of the World in 2019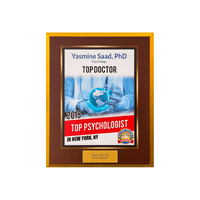 2018
Top Doctor Award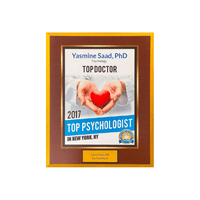 2017
Top Doctor Award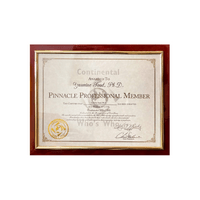 Continental Who's Who
Pinnacle Professional in Psychology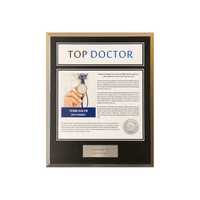 2016
Top Doctor Award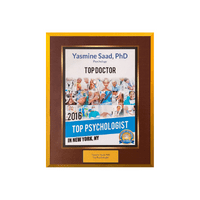 2016
Top Psychologist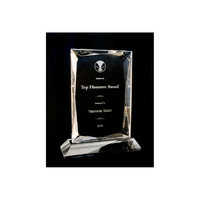 2016
Top Honoree Award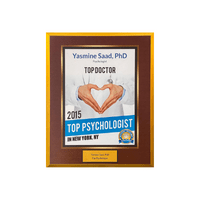 2015
Top Psychologist
We tailor our treatment approach based on your needs, and we match you with the
therapist that would be the best fit for you based on your personality.