About Saya Weissman, Psy.D.
I believe we are all works in progress. As a therapist, my priority is to create an inviting, supportive, and collaborative therapy relationship in which you feel safe enough to do the hard but rewarding work of pursuing personal growth and healing. I see it as my role to join you on your path to embodying your true self and living a fuller life – whether that means providing support, helping to face the painful spots, asking the tough questions with kindness and curiosity, or offering a new perspective or skill, and always deeply listening with empathy and attunement. My goal is to work together with you to meet your unique needs with transparency, compassion, and perseverance. I know how important trust, respect, and patience are in the process of change and will meet you wherever you are with genuine caring and curiosity about all parts of you and your experiences.
My Approach:
My approach to therapy is grounded in culturally sensitive relational, psychodynamic, and attachment theories, which is a jargony way to say I believe in the crucial influence of past experiences on our present sense of self, how we interact with the world around us, and how we experience relationships – including the therapy relationship. Together we will figure out what patterns and ways of being no longer work for you and how to break free from them so you can live your life in a way that feels true to who you are and what you value. I also integrate cognitive-behavioral, mindfulness-based, and problem-solving interventions as needed to best meet your individual needs and goals. Above all else —whether you want to work on self-development, anxiety, mood stability, relationship issues, trauma recovery, or any other variety of issues — my approach is about ensuring the therapy relationship is one in which you feel safe, seen, and heard and that we are working together towards your growth and well-being. 
Professional Background:
I have experience working with adults of all ages from diverse backgrounds with a wide-range of concerns including, depression/mood disorders, anxiety, relationship issues, grief/loss, major life transitions, identity development, struggles with shame, and substance abuse. I have extensive experience working with trauma-related issues including childhood physical/sexual/emotional abuse, sexual assault, domestic violence, combat and war-related trauma, and racial trauma. 
Prior to MPPS, I worked at the Brooklyn VA where I provided trauma-focused individual, group, and couples therapy to veterans and active-duty military. My clinical training also includes experience at New York-Presbyterian Hospital's Inpatient Adult Addiction Recovery Unit, NYU Postdoctoral Psychoanalytic Clinic, and Yeshiva University's community mental health clinic. I earned my M.A. and Psy.D. in Clinical Psychology from Ferkauf Graduate School of Psychology. I received a Post-Baccalaureate Certificate in Psychology from Columbia University and my B.A. in English Literature from University of Southern California. Prior to my career in psychology, I worked as a journalist and digital media strategist.
Madison Park Testimonials & Awards
We've received more than 200 five-star reviews from our happy patients

The therapists at Madison Park Psychological helped change my life. I had tried therapy and medication in the past to no avail and sought their help after being in the throes of a deep depression for years. It wasn't until I was paired with a therapist who finally understood me that the fog of depression started to lift. It's been the best investment I've made in myself, ever. They really do an amazing job at matching you with the best therapist for you and your needs. This is definitely a special practice and they deserve all the kudos they receive.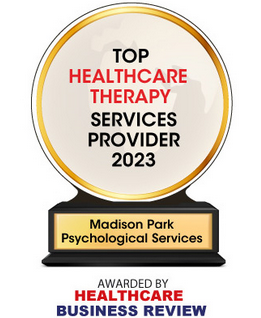 Top Healthcare Therapy Services Provider 2023
Healthcare Business Review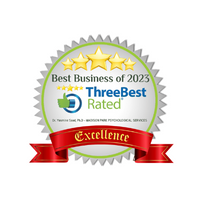 Best Business of 2023
Three Best Rated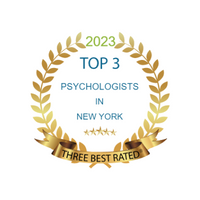 2023 Top 3
Psychologists in NY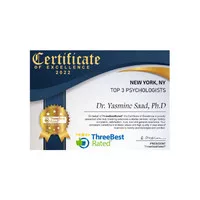 2022 Top 3
Psychologists in NY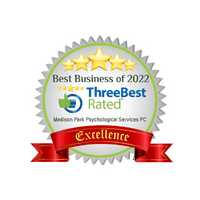 Best Business of 2022
Three Best Rated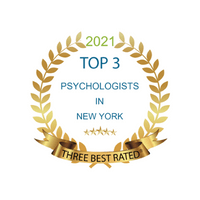 2021 Top 3
Psychologists in NY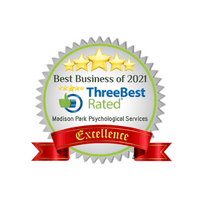 Best Business of 2021
Three Best Rated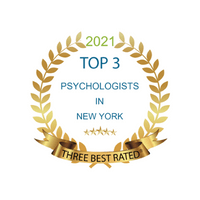 2021 Top 3
Psychologists in NY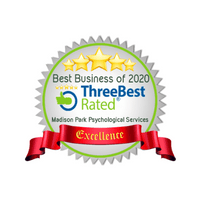 Best Business of 2020
Three Best Rated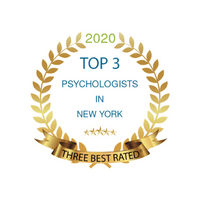 2020 Top 3
Psychologists in NY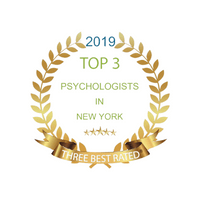 2019 Top 3
Psychologists in NY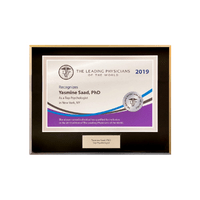 Leading Physician
of the World in 2019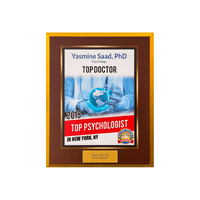 2018
Top Doctor Award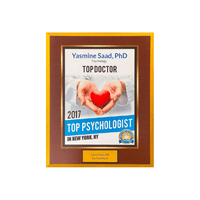 2017
Top Doctor Award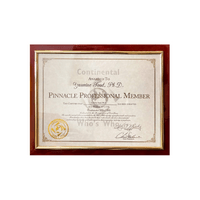 Continental Who's Who
Pinnacle Professional in Psychology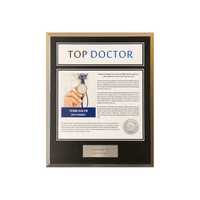 2016
Top Doctor Award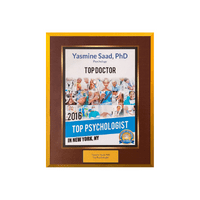 2016
Top Psychologist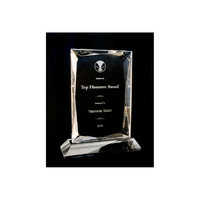 2016
Top Honoree Award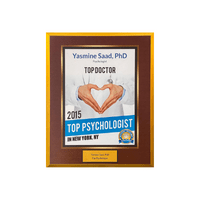 2015
Top Psychologist
We tailor our treatment approach based on your needs, and we match you with the
therapist that would be the best fit for you based on your personality.