Patrick Mele, Ph.D.
Licensed Clinical Psychologist and Supervisor
About Patrick Mele, Ph.D.
I strive to be curious and grounded so we can create a comfortable space for you to make yourself known. I can be empathic when you need comfort, or I can challenge you when you are inches away from a breakthrough. By asking questions and exploring new perspectives, we can unearth what is "not quite right" in your life. Let's share laughs and tears as we discover what obstacles are standing in your way. 
My Approach
My approach draws on psychoanalytic thinking, which revolves on one central idea: much of what we think and feel remains outside of our awareness. Sometimes we keep powerful feelings hidden so we can continue moving through the day, or we simply cannot find time to reflect on everything that is happening to us. In any case, keeping these potent experiences hidden may leave us feeling stiff, dreary, unfulfilled, or even numb. 
Together we will gently, yet firmly, uncover the distant thoughts and feelings that leave us wondering "how did we get here?" Through this uncovering, we begin to feel cohesive, content, and liberated as these parts of ourselves finally come together. 
Professional Background
I completed my Doctorate in Clinical Psychology at The Derner School of Psychology: Adelphi University. Prior to joining Madison Park Psychological Services, I worked at The New York Psychoanalytic Institute, CUNY: The College of Staten Island, and SUNY: College at Old Westbury, where I provided both psychotherapy and psychological assessment services to children and adults. I also worked at Mount Sinai Beth Israel where I provided group therapy to those coping with severe mental illness.  
My research experience was focused on the relationship between ADHD and mindfulness meditation, and the relationship between sexuality and creativity.  
Madison Park Testimonials & Awards
We've received more than 200 five-star reviews from our happy patients

The therapists at Madison Park Psychological helped change my life. I had tried therapy and medication in the past to no avail and sought their help after being in the throes of a deep depression for years. It wasn't until I was paired with a therapist who finally understood me that the fog of depression started to lift. It's been the best investment I've made in myself, ever. They really do an amazing job at matching you with the best therapist for you and your needs. This is definitely a special practice and they deserve all the kudos they receive.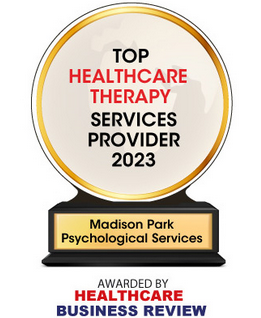 Top Healthcare Therapy Services Provider 2023
Healthcare Business Review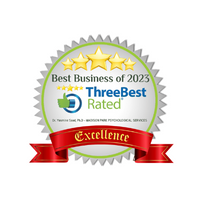 Best Business of 2023
Three Best Rated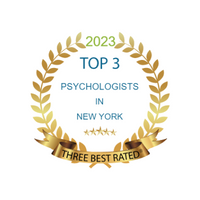 2023 Top 3
Psychologists in NY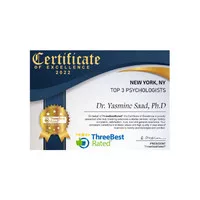 2022 Top 3
Psychologists in NY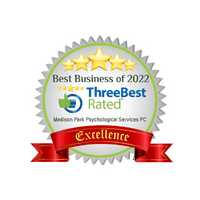 Best Business of 2022
Three Best Rated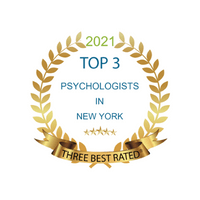 2021 Top 3
Psychologists in NY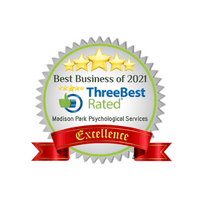 Best Business of 2021
Three Best Rated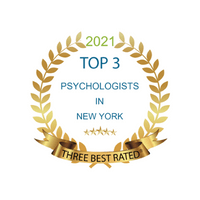 2021 Top 3
Psychologists in NY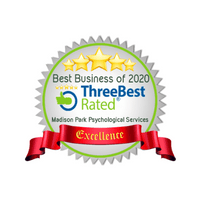 Best Business of 2020
Three Best Rated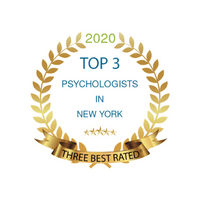 2020 Top 3
Psychologists in NY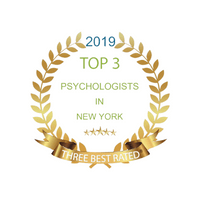 2019 Top 3
Psychologists in NY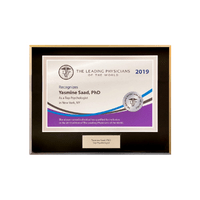 Leading Physician
of the World in 2019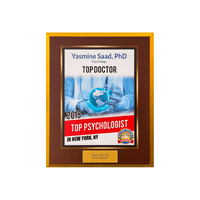 2018
Top Doctor Award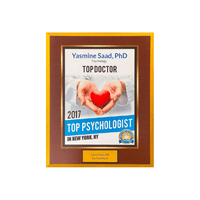 2017
Top Doctor Award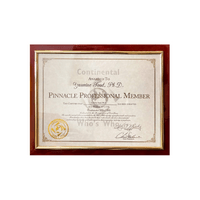 Continental Who's Who
Pinnacle Professional in Psychology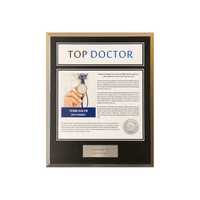 2016
Top Doctor Award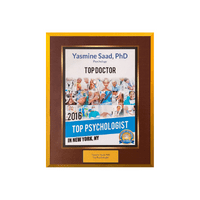 2016
Top Psychologist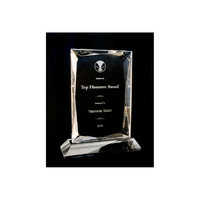 2016
Top Honoree Award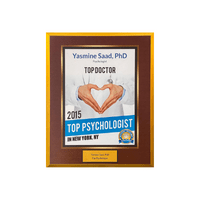 2015
Top Psychologist
We tailor our treatment approach based on your needs, and we match you with the
therapist that would be the best fit for you based on your personality.