Nan Yang, Psy.D.
Limited Permit Psychologist
About Nan Yang, Psy.D.
As we move through this shared journey called life, each of us may strive to create and understand the experiences that arise. Through each experience, feelings of happiness and sadness, anger and calmness, love and hatred, joy and grief can surface. Uncomfortable emotions may lead to feelings of anxiety, depression, and self-doubt causing us to question the decisions we make. Distress and doubt can often lead us away from our most authentic selves and desired ways of living. As each individual is on a different and unique journey, my goal as a therapist is to meet you wherever you are to help you discover your preferred life. I embody an inquisitive and non judgmental stance.
"Out beyond ideas of wrongdoing and rightdoing, there is a field. I'll meet you there."- Rumi.
My Approach
As a psychologist, I fundamentally work from a humanistic/existential approach, however I also draw from many other approaches such as behavioral therapies, mindfulness based therapies, cognitive therapies and interpersonal therapies. I truly believe in tailoring therapy to each individual to help them achieve what they ultimately aspire to when they step into the therapeutic space. I believe that each and every human being has the innate capacity and ability to incite change and to create their own meaningful experience of life. As a therapist and human being, I strive to present with cultural humility, authenticity, empathy and unconditional positive regard to create a safe and grounded space for each individual.
Professional Background
I completed my Doctorate in Clinical Psychology (PsyD) at Pepperdine University Graduate School of Education and Psychology.
I have been fortunate to work with children, adolescents, young adults and adults from various cultural, ethnic, socio-economic, and spiritual backgrounds. I have experience conducting individual and group counseling as well as experience with initial, clinical, neuropsychological, and forensic evaluations/assessments in a variety of settings.
Prior to joining Madison Park Psychological Services, I have worked at Asian Americans for Community Involvement (AACI) where I worked with a variety of clients including immigrants, refugees and survivors of trauma. Other work settings have included a rehabilitation center with individuals with extensive medical traumas, UCLA Semel Adolescent Serious Mental Illness, UCLA Aftercare Research Program, and UCLA OCD intensive treatment program. My additional clinical experience includes community clinics, domestic violence agencies and applied behavioral analysis.
I have a specific interest in holistic health and complementary and alternative modalities and my research experience is focused on the practice of yoga and its impact on anxiety.
Madison Park Testimonials & Awards
We've received more than 200 five-star reviews from our happy patients

The therapists at Madison Park Psychological helped change my life. I had tried therapy and medication in the past to no avail and sought their help after being in the throes of a deep depression for years. It wasn't until I was paired with a therapist who finally understood me that the fog of depression started to lift. It's been the best investment I've made in myself, ever. They really do an amazing job at matching you with the best therapist for you and your needs. This is definitely a special practice and they deserve all the kudos they receive.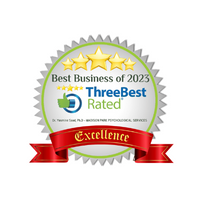 Best Business of 2023
Three Best Rated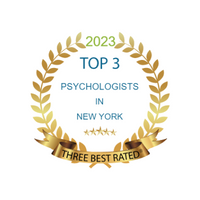 2023 Top 3
Psychologists in NY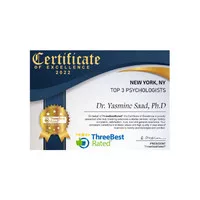 2022 Top 3
Psychologists in NY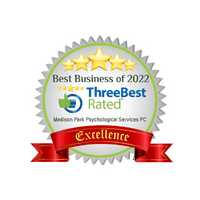 Best Business of 2022
Three Best Rated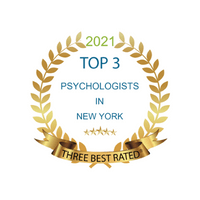 2021 Top 3
Psychologists in NY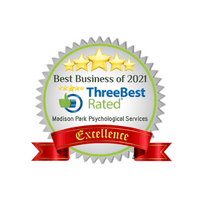 Best Business of 2021
Three Best Rated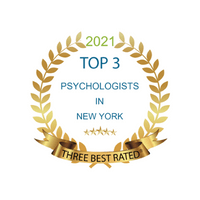 2021 Top 3
Psychologists in NY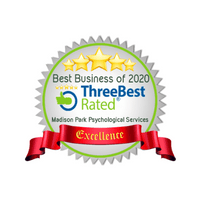 Best Business of 2020
Three Best Rated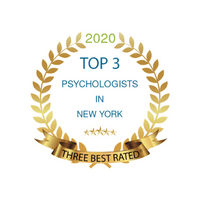 2020 Top 3
Psychologists in NY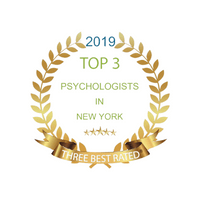 2019 Top 3
Psychologists in NY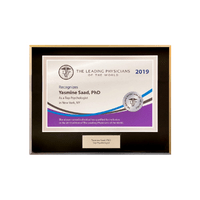 Leading Physician
of the World in 2019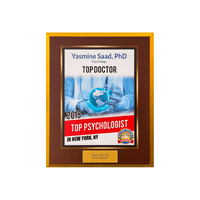 2018
Top Doctor Award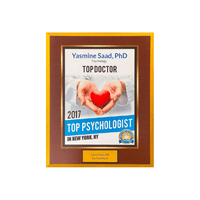 2017
Top Doctor Award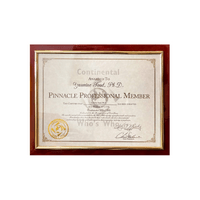 Continental Who's Who
Pinnacle Professional in Psychology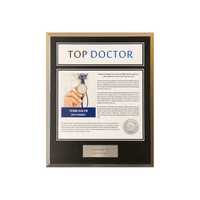 2016
Top Doctor Award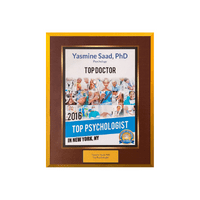 2016
Top Psychologist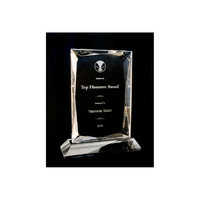 2016
Top Honoree Award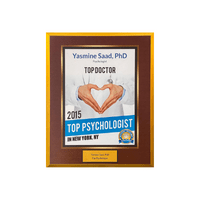 2015
Top Psychologist
We tailor our treatment approach based on your needs, and we match you with the
therapist that would be the best fit for you based on your personality.