Martin Fagin, Ph.D.
Licensed Clinical Psychologist and Supervisor
About Martin Fagin, Ph.D.
I believe that every individual can flourish in life with the support of a steady, trusted, empathic, and non-judgmental partner who can help them honestly and openly explore every aspect of their life and psyche. In my clinical practice, I am that partner. Together we embark on a journey of self-discovery that allows one to see how their present views are connected to past experiences and future goals. That allows one to feel safe being vulnerable, to accept what we cannot change, while gaining strength from learning from our past to empower our present and shape our future.
I believe in a collaborative and active approach to therapy, where I provide love, acceptance, and unconditional support while also challenging you to acknowledge and address the maladaptive patterns of perception, thought, and behavior that are negatively impacting your life and the relationships that imbue it with meaning. Together, we will learn and grow and become the force for positive change that you have been looking for.
My Approach:
The foundation of my practice borrows heavily from cognitive behavioral and psychodynamic therapies by cultivating an awareness of the effects of both conscious and unconscious processes that affect our perception, memory, and therefore behavior. I believe it is important to meet each client where they are and integrate aspects of various orientations to help each person overcome the obstacles they face and reach their goals (e.g., cognitive behavioral therapy (CBT), dialectical behavioral therapy (DBT), acceptance and commitment therapy (ACT), motivational interviewing (MI), meditation and mindfulness, and various psychodynamic therapies to name but a few).
Through this holistic client centered approach my clients have had great success overcoming their issues related to anxiety, panic, trauma, loss, identity, relationships, depression, and various life transitions, allowing themselves to experience first-hand how much more they can overcome than they previously believed possible. I have invested (and continue to invest) a considerable amount of time and energy into becoming a more well-rounded psychologist with many tools available for use in my clinical practice. I look forward to employing whatever is needed to make meaningful and lasting change in your life, and the lives of all that you touch.

Professional Background:
I earned my Ph.D. in clinical psychology from The New School of Social Research, where I also earned a Master's in general psychology with a focus on experimental psychology, as well as a Master of Philosophy in cognitive, social, and developmental psychology, and I earned my Bachelor's in psychology from Purchase College.
Prior to joining Madison Park Psychological Services, I received training in and provided therapeutic services at Coney Island Hospital, The Safran Center for Psychological Services, Purchase College Counseling Center, Family Services of Westchester, Boston Children's Health Physicians at Westchester Medical Center, and Clifford Beers Clinic. At these institutions I have enjoyed working with clients throughout the lifespan of varied ethnic, cultural, gender, and sexual backgrounds in individual, family, couples, and group therapy settings. I have conducted psychological and neurological evaluations in many of these settings as well.
I also have an extensive background as a professor and psychological researcher at The New School for Social Research, Eugene Lang College, The New School for Public Engagement, Purchase College, and the John Jay College of Criminal Justice where I have lectured and conducted research on subjects such as general, cognitive, social, developmental, forensic, and experimental psychology. I have published research in various scholarly journals and presented my research findings at multiple national and international conferences. My ability to explain and teach others about the psychological mechanisms that influence every aspect of our lives, and how to better understand, control, and utilize them, is a great strength of my clinical work, and one that enriches my client's experience.
Publications:
https://onlinelibrary.wiley.com/doi/pdf/10.1002/acp.3189?casa_token=PMYygnpYzRQAAAAA%3AQ_jXIXAwN-dbEfowrbOoLTlsiqPlzSpaz6rqIHo1X27l1pXncjcgRTtV-xhBfA4-Jket8wlSewB71p3r
Madison Park Testimonials & Awards
We've received more than 200 five-star reviews from our happy patients

The therapists at Madison Park Psychological helped change my life. I had tried therapy and medication in the past to no avail and sought their help after being in the throes of a deep depression for years. It wasn't until I was paired with a therapist who finally understood me that the fog of depression started to lift. It's been the best investment I've made in myself, ever. They really do an amazing job at matching you with the best therapist for you and your needs. This is definitely a special practice and they deserve all the kudos they receive.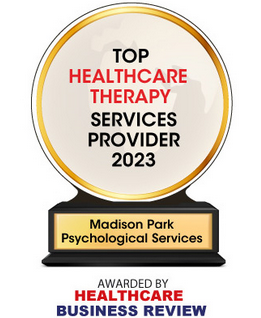 Top Healthcare Therapy Services Provider 2023
Healthcare Business Review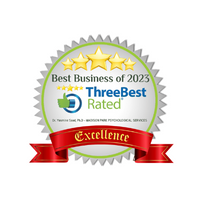 Best Business of 2023
Three Best Rated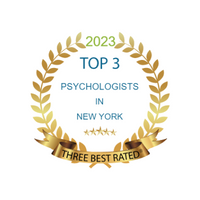 2023 Top 3
Psychologists in NY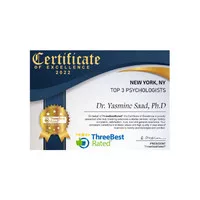 2022 Top 3
Psychologists in NY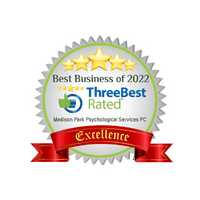 Best Business of 2022
Three Best Rated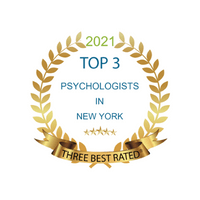 2021 Top 3
Psychologists in NY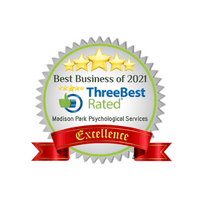 Best Business of 2021
Three Best Rated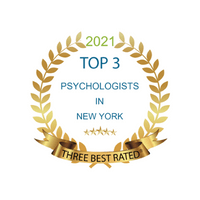 2021 Top 3
Psychologists in NY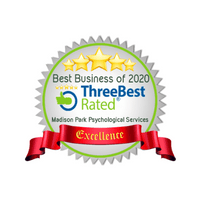 Best Business of 2020
Three Best Rated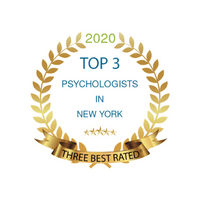 2020 Top 3
Psychologists in NY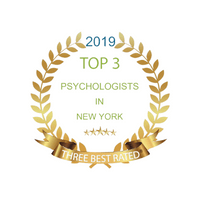 2019 Top 3
Psychologists in NY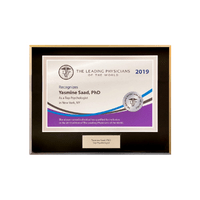 Leading Physician
of the World in 2019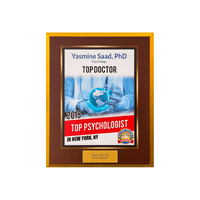 2018
Top Doctor Award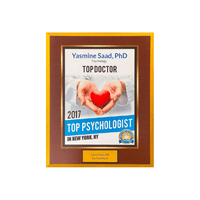 2017
Top Doctor Award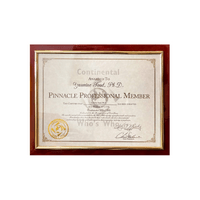 Continental Who's Who
Pinnacle Professional in Psychology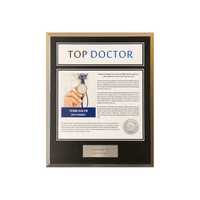 2016
Top Doctor Award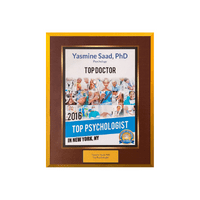 2016
Top Psychologist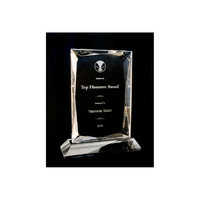 2016
Top Honoree Award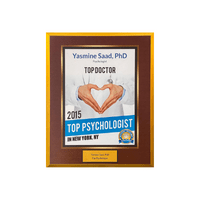 2015
Top Psychologist
We tailor our treatment approach based on your needs, and we match you with the
therapist that would be the best fit for you based on your personality.