Marni Russo, Psy.D.
Director of Operations & Licensed Clinical Psychologist
About Marni Russo, Psy.D.
As the Director of Operations at Madison Park Psychological Services I help to manage and organize the practice. This includes coordinating systems, streamlining and regulating administrative and clinical procedures, developing programs, and managing personnel. Additionally I conduct initial consultations with prospective clients to understand and determine current therapeutic needs and to match them with therapists in our practice. 
My Approach
When conducting initial consultations, I listen carefully in an empathetic and attuned manner. It is this listening that aids in pairing clients with well matched therapists, both in therapeutic style and personality, to help clients reach their goals and alleviate suffering. I believe it is quite brave to begin the process of therapy, and as an initial point of contact I provide clients with an open, warm and nonjudgmental environment to express and explore what is ailing them. As a previously practicing therapist myself, I worked from an integrative perspective, combining psychodynamic psychotherapy, cognitive behavioral therapy (CBT), exposure therapy, and dialectical behavior therapy (DBT) based skills as needed. I have experience treating a diverse population across age and diagnosis. Thus, my background allows me to provide sound client-therapist matching via initial consultation at MPPS. 
Professional Background
I earned my doctorate in clinical psychology at Ferkauf Graduate School of Psychology – Yeshiva University. Prior to this, I received a masters degree in school psychology from Columbia University. I studied psychology as an undergraduate at Washington University in St. Louis. I have held clinical positions in private practice offices, community clinics, hospitals, and schools. 
Madison Park Testimonials & Awards
We've received more than 200 five-star reviews from our happy patients

The therapists at Madison Park Psychological helped change my life. I had tried therapy and medication in the past to no avail and sought their help after being in the throes of a deep depression for years. It wasn't until I was paired with a therapist who finally understood me that the fog of depression started to lift. It's been the best investment I've made in myself, ever. They really do an amazing job at matching you with the best therapist for you and your needs. This is definitely a special practice and they deserve all the kudos they receive.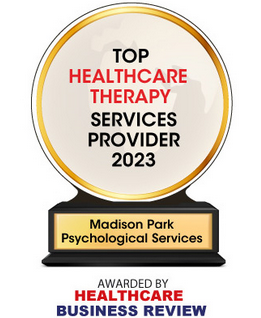 Top Healthcare Therapy Services Provider 2023
Healthcare Business Review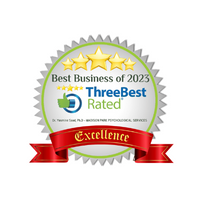 Best Business of 2023
Three Best Rated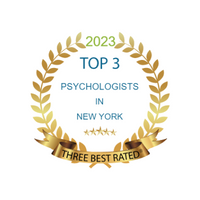 2023 Top 3
Psychologists in NY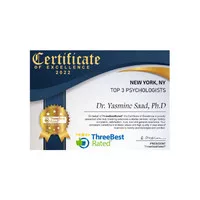 2022 Top 3
Psychologists in NY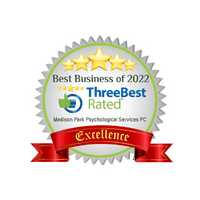 Best Business of 2022
Three Best Rated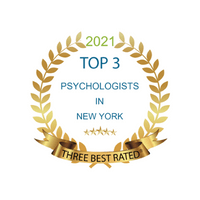 2021 Top 3
Psychologists in NY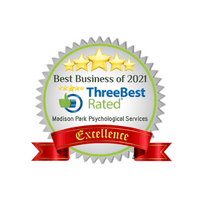 Best Business of 2021
Three Best Rated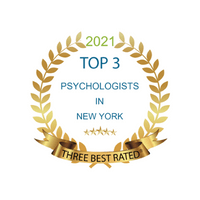 2021 Top 3
Psychologists in NY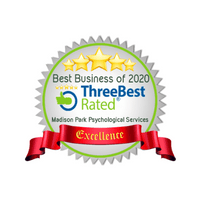 Best Business of 2020
Three Best Rated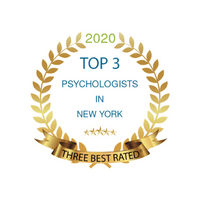 2020 Top 3
Psychologists in NY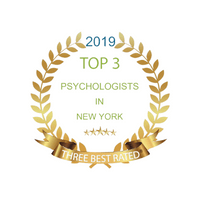 2019 Top 3
Psychologists in NY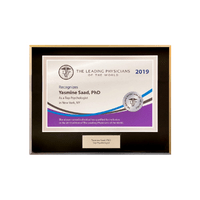 Leading Physician
of the World in 2019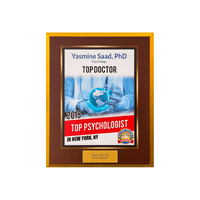 2018
Top Doctor Award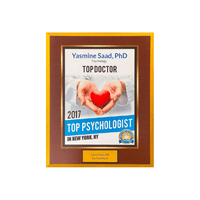 2017
Top Doctor Award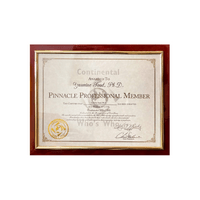 Continental Who's Who
Pinnacle Professional in Psychology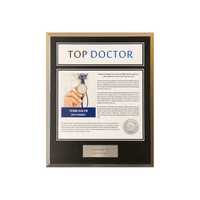 2016
Top Doctor Award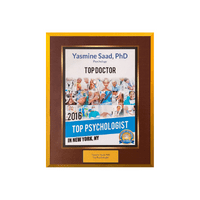 2016
Top Psychologist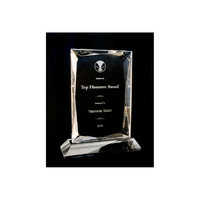 2016
Top Honoree Award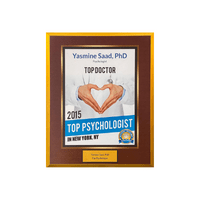 2015
Top Psychologist
We tailor our treatment approach based on your needs, and we match you with the
therapist that would be the best fit for you based on your personality.