Marni Russo, Psy.D.
Licensed Clinical Psychologist and Supervisor
About Marni Russo, Psy.D.
I believe in meeting clients where they are and working with them to get them on the road to where they want to be. It is important to consider the conditions of the present moment and the demands they place on a psyche stretched thin by all the stressors in contemporary life. Equally useful is taking detours into where clients have been, into how the past has informed the present for them. I believe that empathic and concentrated listening can allow a therapist to collaborate with a patient in discovering meaning together. Intuition is a major aspect of the way I engage my clients, though it is an intuition honed over years of observation and dedicated practice. I take a collaborative stance as a therapist and seek to elicit those valuable insights that can arise when a client has entered into a process of co-created self-exploration. I believe that with warmth, openness, and non-judgment, the central pillars of my practice, anything is possible in a therapeutic context.
My Approach
My process is flexible and tailored to meet the needs of each client, given that we are all unique. I work from an integrative perspective, combining psychodynamic psychotherapy, cognitive behavioral therapy (CBT), exposure therapy, and dialectical behavior therapy (DBT) based skills as needed. I have experience treating a diverse population in a number of settings, and I have worked with individuals of all ages, spanning childhood through older adulthood. I have helped individuals struggling with anxiety, specific phobias, depression, family discord, oppositional behaviors, attentional difficulties, and psychosis.
Professional Background
I earned my doctorate in clinical psychology at Ferkauf Graduate School of Psychology – Yeshiva University. Prior to this, I received a masters degree in school psychology from Columbia University. I studied psychology as an undergraduate at Washington University in St. Louis. I have held clinical positions in private practice offices, community clinics, hospitals, and both private and public schools.
Madison Park Testimonials & Awards
We've received more than 200 five-star reviews from our happy patients

The therapists at Madison Park Psychological helped change my life. I had tried therapy and medication in the past to no avail and sought their help after being in the throes of a deep depression for years. It wasn't until I was paired with a therapist who finally understood me that the fog of depression started to lift. It's been the best investment I've made in myself, ever. They really do an amazing job at matching you with the best therapist for you and your needs. This is definitely a special practice and they deserve all the kudos they receive.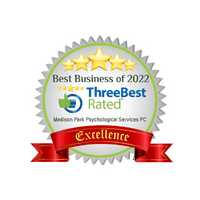 Best Business of 2022
Three Best Rated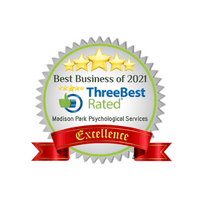 Best Business of 2021
Three Best Rated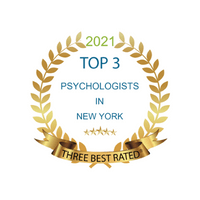 2021 Top 3
Psychologists in NY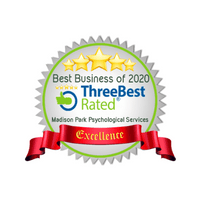 Best Business of 2020
Three Best Rated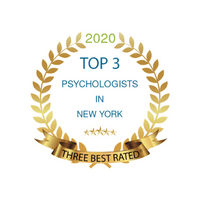 2020 Top 3
Psychologists in NY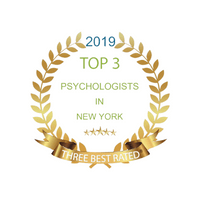 2019 Top 3
Psychologists in NY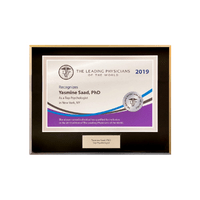 Leading Physician
of the World in 2019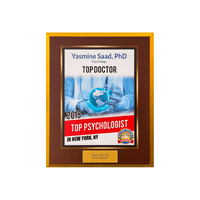 2018
Top Doctor Award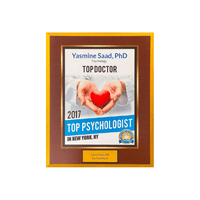 2017
Top Doctor Award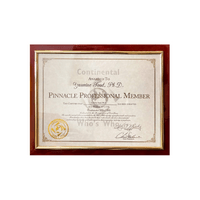 Continental Who's Who
Pinnacle Professional in Psychology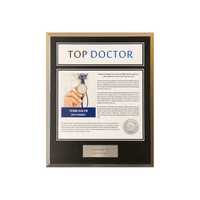 2016
Top Doctor Award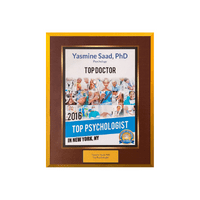 2016
Top Psychologist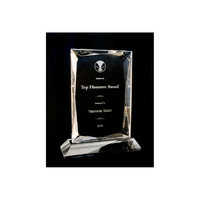 2016
Top Honoree Award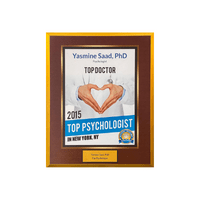 2015
Top Psychologist
We tailor our treatment approach based on your needs, and we match you with the
therapist that would be the best fit for you based on your personality.