About Maria Poston, Ph.D.
At times, life can be overwhelming, and it can be difficult to navigate those moments alone, especially when these overwhelming moments are also marked by pain, suffering, anxiety, and depression.  Therapy can provide a safe and non-judgmental space to express yourself, work through these challenging times, and support you so that you are able to find solutions to your problems. Through this process, you will be able to gain insight, understanding, and tools to lead a healthier, meaningful, and more fulfilling life. In therapy, I will walk with you on this journey toward healing and a brighter future. 
My Approach:
My goal is to provide you with a safe, trusting, and supportive environment that promotes vitality, creativity, agency, and meaning.  At the same time, my goal is to also support you in developing effective life skills so you can negotiate and confidently resolve life's challenges.  I integrate various therapeutic approaches, specifically, cognitive-behavioral interventions, psychodynamic approaches, and trauma-informed therapies, that have been empirically shown to effectively alleviate distress, overcome the effects of trauma, manage emotions, improve interpersonal relationships, and increase reflective functioning.  Because I believe that you get the most out of therapy when you are fully engaged in the process, I take a collaborative approach and consider your unique history and the current circumstances that you bring to our work together. 
Professional Background:
I have worked with individuals across the lifespan from diverse backgrounds and whose presenting concerns have included depression, grief and loss, anxiety, trauma, relationship conflict, social skills deficits, self-esteem struggles, life transitions and adjustment difficulties, stress and anger management, academic/work stress, and struggles with meaning and direction.
Prior to Madison Park Psychological Services, I worked in various therapeutic settings, including the Jewish Board Child Development Center, LIU Brooklyn's Psychological Services Center, Newark Beth Israel Medical Center, and the Metropolitan Center for Mental Health.  In addition, I completed an APA accredited doctoral internship at Maimonides Medical Center in Brooklyn, which included rotations on an adult inpatient unit, the child/adolescent outpatient clinic, the psychiatric emergency department, and the outpatient Wellness and Recovery program.
I received my B.A. in Psychology from Baylor University and my M.A. in Clinical Psychology from the University of Houston in Clear Lake.  Prior to embarking on my doctoral studies, I worked for nine years as a staff therapist on an adolescent inpatient unit at the University of Texas Health Science Center – Harris County Psychiatric Center providing individual and group therapy.  I earned my Ph.D. in  Clinical Psychology at Long Island University's Brooklyn Campus, where my academic research focused on understanding how different social experiences and close relationships impact our ability to reflect on ourselves and others.  My dissertation examined how individual differences in attachment style interact with different social experiences, particularly, ostracism, overinclusion, and inclusion, to influence mentalizing and emotion regulation.  
Madison Park Testimonials & Awards
We've received more than 200 five-star reviews from our happy patients

The therapists at Madison Park Psychological helped change my life. I had tried therapy and medication in the past to no avail and sought their help after being in the throes of a deep depression for years. It wasn't until I was paired with a therapist who finally understood me that the fog of depression started to lift. It's been the best investment I've made in myself, ever. They really do an amazing job at matching you with the best therapist for you and your needs. This is definitely a special practice and they deserve all the kudos they receive.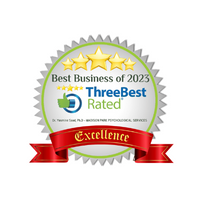 Best Business of 2023
Three Best Rated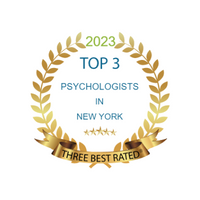 2023 Top 3
Psychologists in NY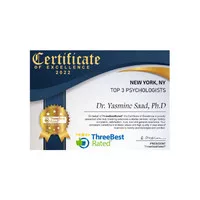 2022 Top 3
Psychologists in NY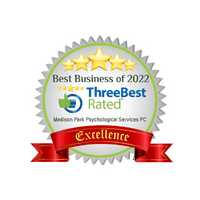 Best Business of 2022
Three Best Rated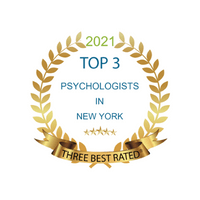 2021 Top 3
Psychologists in NY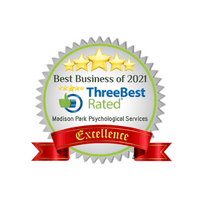 Best Business of 2021
Three Best Rated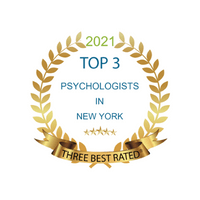 2021 Top 3
Psychologists in NY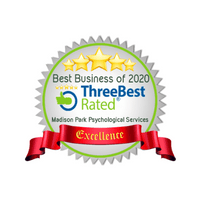 Best Business of 2020
Three Best Rated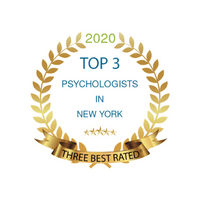 2020 Top 3
Psychologists in NY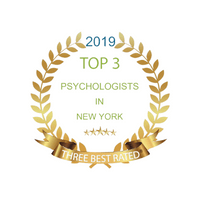 2019 Top 3
Psychologists in NY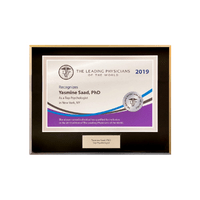 Leading Physician
of the World in 2019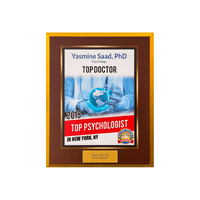 2018
Top Doctor Award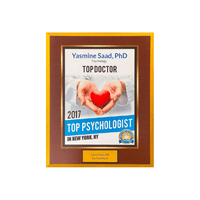 2017
Top Doctor Award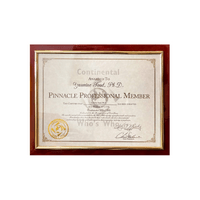 Continental Who's Who
Pinnacle Professional in Psychology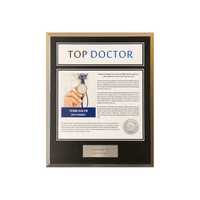 2016
Top Doctor Award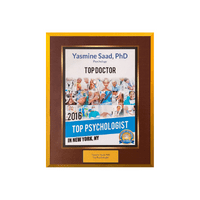 2016
Top Psychologist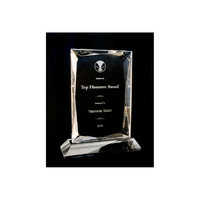 2016
Top Honoree Award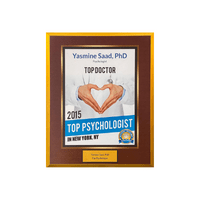 2015
Top Psychologist
We tailor our treatment approach based on your needs, and we match you with the
therapist that would be the best fit for you based on your personality.