About Lauren Moy, Ph.D.
My goal as a psychologist is to support you to live life in alignment with your personal values. I view therapy as a collaborative process, and I believe that building a trusting therapeutic relationship is a vital component of treatment. I strive to foster a safe and nonjudgmental environment that will allow for authenticity and honesty. With openness and with your expertise on you, we can seek to recognize, understand, and alter the maladaptive patterns and coping strategies that interfere in your life.
I work with individuals across the lifespan with issues including, but not limited to, Depressive Disorders, Bipolar Disorders, Anxiety Disorders, Obsessive-Compulsive and Related Disorders, Gender Dysphoria, Attention Deficit-Hyperactivity Disorder, and Personality Disorders. I have particular interest in supporting individuals through periods of transition and I am passionate about working with adolescents/young adults and the perinatal population.
My Approach:
My approach to treatment is integrative and collaborative. I strive to meet individuals where they are and tailor treatment to meet their needs, with consideration of each person's unique social and cultural context and background.
I have experience working with children, adolescents, adults, and families, and specific training in evidence-based treatments including Psychodynamic Psychotherapy, Cognitive Behavioral Therapy (CBT), Dialectical Behavior Therapy (DBT), Maudsley Method, Exposure and Response Prevention (ExRP), and Mentalization-Based Treatment (MBT). I have additionally completed training in treating
individuals with Perinatal Mood and Anxiety Disorders and am pursuing Perinatal Mental Health Certification (PMH-C).
Professional Background:
After completing my undergraduate degree in Psychology at Tufts University, and my Master's degree in Psychology at Teachers College, Columbia University, I earned my PhD in Clinical Psychology at the Derner Institute of Advanced Psychological Studies, Adelphi University. I have had the opportunity to train and work with individuals and families across the lifespan, providing individual, group, and family psychotherapies and conducting comprehensive psycho-educational assessments, in a variety of settings, including inpatient/outpatient hospitals (Cohen Children's Hospital/Northwell Health, NYC Health+Hospitals/Queens, New York City Children's Center/Queens), residential treatment centers (Germaine Lawrence, Madonna Heights/SCO Family of Services), and group private practice (Brooklyn Minds Psychiatry). At Brooklyn Minds, I served as Director of Training, and had the opportunity to develop and oversee the clinical training program and didactic programming, and to provide individual clinical supervision.
Madison Park Testimonials & Awards
We've received more than 200 five-star reviews from our happy patients

The therapists at Madison Park Psychological helped change my life. I had tried therapy and medication in the past to no avail and sought their help after being in the throes of a deep depression for years. It wasn't until I was paired with a therapist who finally understood me that the fog of depression started to lift. It's been the best investment I've made in myself, ever. They really do an amazing job at matching you with the best therapist for you and your needs. This is definitely a special practice and they deserve all the kudos they receive.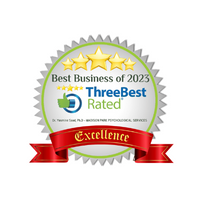 Best Business of 2023
Three Best Rated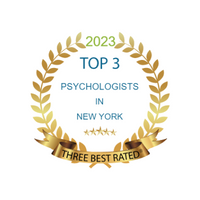 2023 Top 3
Psychologists in NY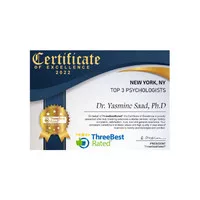 2022 Top 3
Psychologists in NY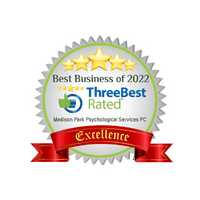 Best Business of 2022
Three Best Rated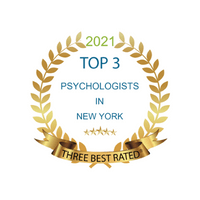 2021 Top 3
Psychologists in NY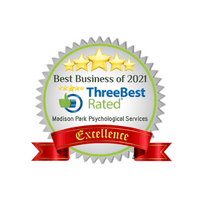 Best Business of 2021
Three Best Rated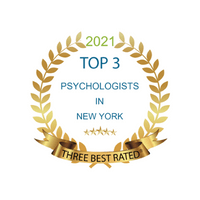 2021 Top 3
Psychologists in NY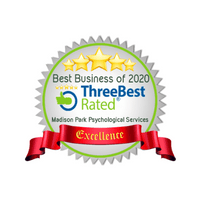 Best Business of 2020
Three Best Rated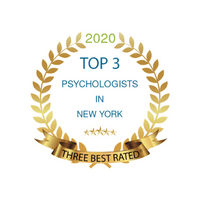 2020 Top 3
Psychologists in NY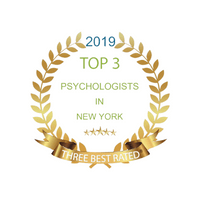 2019 Top 3
Psychologists in NY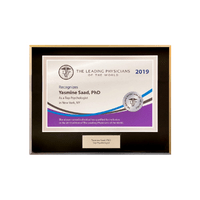 Leading Physician
of the World in 2019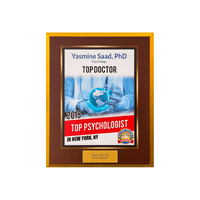 2018
Top Doctor Award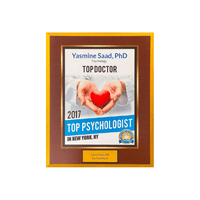 2017
Top Doctor Award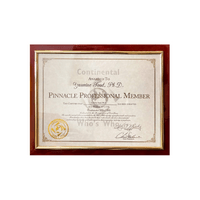 Continental Who's Who
Pinnacle Professional in Psychology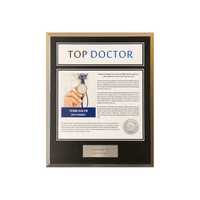 2016
Top Doctor Award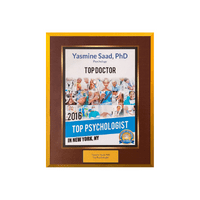 2016
Top Psychologist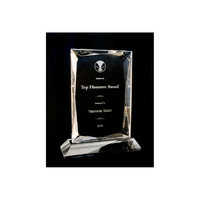 2016
Top Honoree Award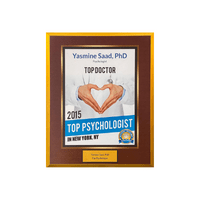 2015
Top Psychologist
We tailor our treatment approach based on your needs, and we match you with the
therapist that would be the best fit for you based on your personality.