Kelly Goss, Ph.D.
Licensed Clinical Psychologist
About Kelly Goss, Ph.D.
The pursuit of self-discovery is a powerful tool in confronting the challenges of life. As a therapist, I am a partner to my patients on this complex and empowering journey. I provide a nonjudgmental and safe space that allows my patients to put into words the moments, thoughts, and feelings that have been causing them distress and transform them into opportunities to thrive and grow. Together, my patients and I embark on a creative process filled with curiosity and compassion to deeper self-knowledge, strengthened confidence, and more enriching and satisfying relationships with others.
My Approach:
I believe that each patient is unique in what they bring to therapy and what approach will best support them in achieving their goals. Therefore, I bring an integrative theoretical approach to my practice drawing from psychodynamic, interpersonal, trauma-informed, and cognitive-behavioral therapies. I collaborate with my patients to identify the areas of their life they would like to improve while maintaining a flexible approach that can adapt to the evolving progress and needs of my patients in their therapeutic journey. I tend to explore and connect my patients' past and present experiences with their future aspirations to support them in gaining deeper insight into their behavioral and interpersonal patterns. I believe that a therapeutic space that is genuine, supportive, and empathic with active feedback can bring into one's awareness aspects of the self that were once unacknowledged or not yet known. Through this deeper knowledge, one can develop a greater sense of agency and identity that fuels a more active and enriching life.

Professional Background:
I have worked with children, adolescents, and adults presenting with a wide range of concerns, including anxiety, depression, mood disorders, trauma-related issues, relationship stress, parent-child conflicts, grief and loss, major life transitions, identity development, and vocational/educational challenges. I have particularly extensive experience working with emerging adults.
Prior to Madison Park Psychological Services, I worked at New York City Health and Hospitals Lincoln Medical Center where I conducted individual and family therapy, psychological assessments, and emergency service consultations for children, adolescents, and adults in the Bronx. I also previously worked at the Center for Attention and Learning at Lenox Hill Hospital, SCO Ottilie Residential Treatment Facility for adolescents and young adults, and the Jewish Board Child Development Center. Concurrently, at LIU-Brooklyn's Psychological Services Center, I conducted individual therapy and assessments with a population of predominantly international and first-generation undergraduate students.
I earned my Ph.D. and M.A. in Clinical Psychology at Long Island University's Brooklyn Campus as well as my M.A. in General Psychology at New York University. My academic research focused on how individuals construct narratives of their experiences and how these narratives can be used to provide a more nuanced and complex understanding of an individual's psychology. For my dissertation, I conducted a dream diary study that examined aggression and anger in dream narratives and their relationship to individuals' psychological well-being.
Madison Park Testimonials & Awards
We've received more than 200 five-star reviews from our happy patients

The therapists at Madison Park Psychological helped change my life. I had tried therapy and medication in the past to no avail and sought their help after being in the throes of a deep depression for years. It wasn't until I was paired with a therapist who finally understood me that the fog of depression started to lift. It's been the best investment I've made in myself, ever. They really do an amazing job at matching you with the best therapist for you and your needs. This is definitely a special practice and they deserve all the kudos they receive.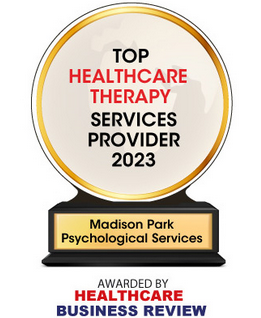 Top Healthcare Therapy Services Provider 2023
Healthcare Business Review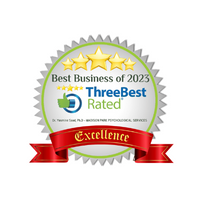 Best Business of 2023
Three Best Rated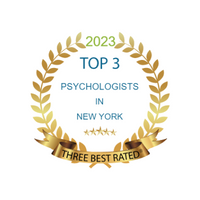 2023 Top 3
Psychologists in NY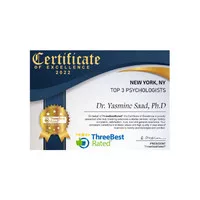 2022 Top 3
Psychologists in NY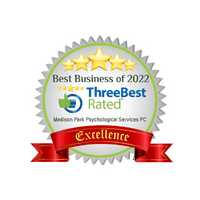 Best Business of 2022
Three Best Rated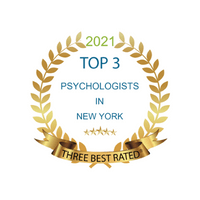 2021 Top 3
Psychologists in NY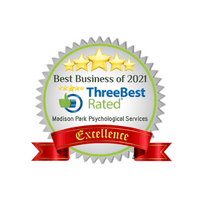 Best Business of 2021
Three Best Rated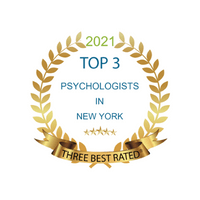 2021 Top 3
Psychologists in NY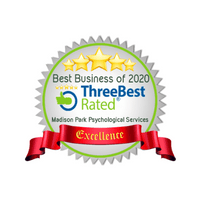 Best Business of 2020
Three Best Rated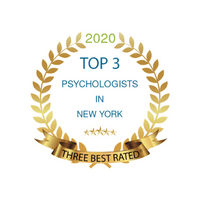 2020 Top 3
Psychologists in NY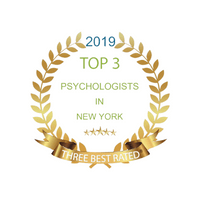 2019 Top 3
Psychologists in NY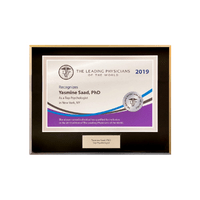 Leading Physician
of the World in 2019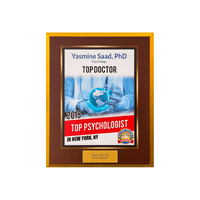 2018
Top Doctor Award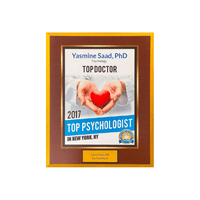 2017
Top Doctor Award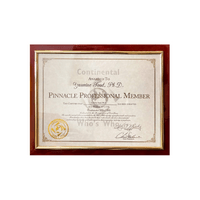 Continental Who's Who
Pinnacle Professional in Psychology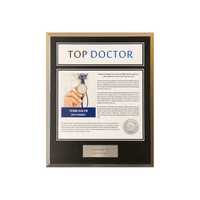 2016
Top Doctor Award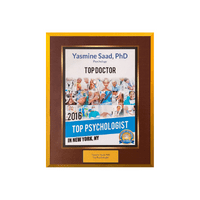 2016
Top Psychologist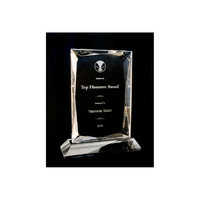 2016
Top Honoree Award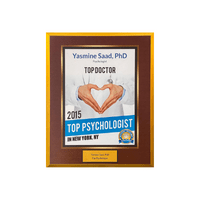 2015
Top Psychologist
We tailor our treatment approach based on your needs, and we match you with the
therapist that would be the best fit for you based on your personality.