About Kayla Gottlieb, M.A.
My goal is always to create a deep and connected feeling to each person I work with therapeutically; a sense of warmth, stability, and safety in the room. Through this bond, I believe an immense amount of growth, insight, and desired change can flourish. Navigating life's challenges can feel exhausting and unclear, so I am here to help alleviate this burden and work towards an improved relationship with yourself and those around you. I believe in the special and resilient ability we all have to tap into our desired best selves and I am always inspired to be a part of the journey.
My Approach:
Although I was primarily trained in psychodynamic psychotherapy, I work integratively and, most importantly, in a client-centered way; I base my approach on what is fitting for you. I often incorporate cognitive behavioral therapy approaches, DBT skills and principles, attachment theory, and emotionally focused therapy to understand and support my clients. I feel blessed to have been able to work with a diverse population of adolescents, adults, and couples with a variety of challenges including depression, anxiety, OCD, and relational and identity issues. I care most about my clients feeling supported and heard, and I am always curious and open when trying to connect with those I have the privilege to work with.  
Professional Background:
I am currently a doctoral candidate in Clinical Psychology at the Derner School of Psychology at Adelphi University. I obtained my clinical and psychoeducational training at the Adelphi University Center for Psychological Services, Long Island Reach, Montefiore's Supporting Healthy Relationships, Hero Dad's, and Yeshiva University's Counseling Center. Across my diverse training experiences, I honed various multi-modal therapeutic techniques and interventions. I look forward to bringing my specific experience to our work together in order to help meet your goals. My research centers on Orthodox Jewish women's feelings around the Jewish Law system that dictates when couples can be intimate. This research is a conglomeration of my specific interests, intersecting religion, sexuality, and couplehood.
Madison Park Testimonials & Awards
We've received more than 200 five-star reviews from our happy patients

The therapists at Madison Park Psychological helped change my life. I had tried therapy and medication in the past to no avail and sought their help after being in the throes of a deep depression for years. It wasn't until I was paired with a therapist who finally understood me that the fog of depression started to lift. It's been the best investment I've made in myself, ever. They really do an amazing job at matching you with the best therapist for you and your needs. This is definitely a special practice and they deserve all the kudos they receive.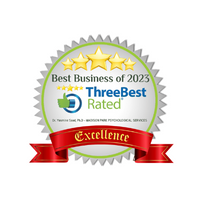 Best Business of 2023
Three Best Rated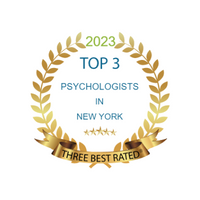 2023 Top 3
Psychologists in NY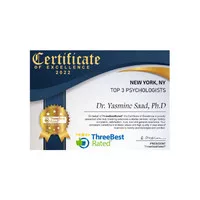 2022 Top 3
Psychologists in NY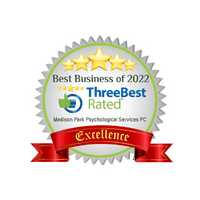 Best Business of 2022
Three Best Rated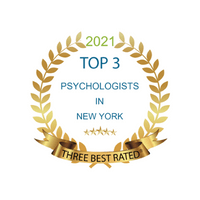 2021 Top 3
Psychologists in NY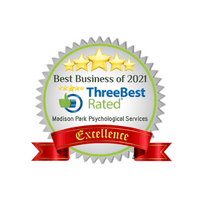 Best Business of 2021
Three Best Rated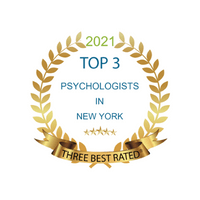 2021 Top 3
Psychologists in NY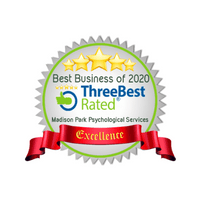 Best Business of 2020
Three Best Rated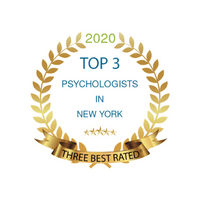 2020 Top 3
Psychologists in NY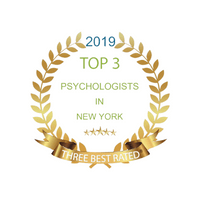 2019 Top 3
Psychologists in NY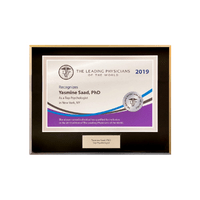 Leading Physician
of the World in 2019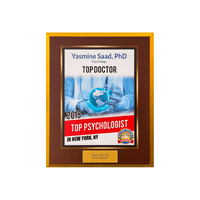 2018
Top Doctor Award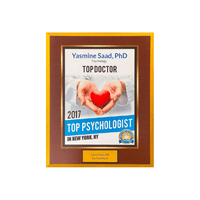 2017
Top Doctor Award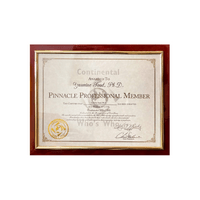 Continental Who's Who
Pinnacle Professional in Psychology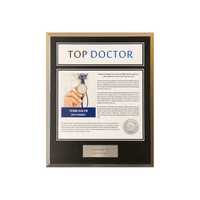 2016
Top Doctor Award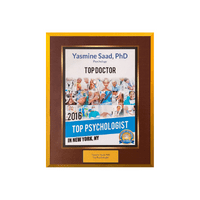 2016
Top Psychologist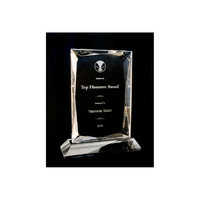 2016
Top Honoree Award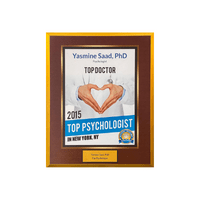 2015
Top Psychologist
We tailor our treatment approach based on your needs, and we match you with the
therapist that would be the best fit for you based on your personality.