About Jamie Gardella, Ph.D.
I strive to create a soft place to land when life feels overwhelming. It's both brave and natural to seek support, whether you've struggled for a while or have recently experienced a major change. Maybe you'd like to process a sudden loss or life transition that feels too hot to touch alone. Or, you may have the desire to understand more entrenched dynamics that influence your relationship with yourself and others. Not uncommonly, you may feel anxious or depressed but aren't sure why. Regardless of what brings you here, I will offer a safe, empathic space with active interventions that are designed to reduce your distress and help you to cultivate a deeper connection with yourself and your values.
My Approach:
I work using a warm, non-judgmental approach that integrates the principles of psychodynamic theory, cognitive behavioral therapy, dialectical behavior therapy, and somatic techniques. I tailor my approach to your needs and goals for therapy; there's no one size fits all! In my work experience, I have treated patients with chronic and acute trauma exposure, mood disorders (depression, anxiety, bipolar), and personality disorders. I also have experience with helping patients navigate relationship problems, challenging family dynamics, and issues around various aspects of identity. I have worked with patients of all ages who have a diverse array of racial/ethnic, sexual, and gender identities.
Professional Background:
I earned my Ph.D. in clinical psychology with a concentration in substance abuse counseling from The New School for Social Research. I have experience with conducting psychotherapy and psychological assessment in a variety of outpatient and acute settings, including Lenox Hill Hospital, The New School's Student Health Services, Realization Center, BronxCare Health System, and Jacobi Medical Center. I have worked with adults, adolescents, and children throughout my clinical experiences.
My research focuses on the social function of memory. Specifically, I seek to understand the ways in which greater knowledge of the lived experiences of family members, intimate partners, and close friends bears on psychological functioning and relationship quality. During my graduate education, I examined this relationship in socially marginalized and trauma-exposed populations, including the LGBTQ+ community and U.S. service members.
Madison Park Testimonials & Awards
We've received more than 200 five-star reviews from our happy patients

The therapists at Madison Park Psychological helped change my life. I had tried therapy and medication in the past to no avail and sought their help after being in the throes of a deep depression for years. It wasn't until I was paired with a therapist who finally understood me that the fog of depression started to lift. It's been the best investment I've made in myself, ever. They really do an amazing job at matching you with the best therapist for you and your needs. This is definitely a special practice and they deserve all the kudos they receive.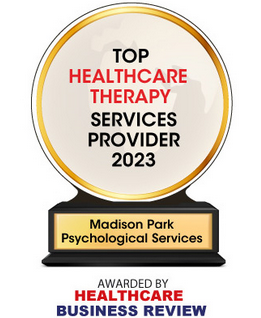 Top Healthcare Therapy Services Provider 2023
Healthcare Business Review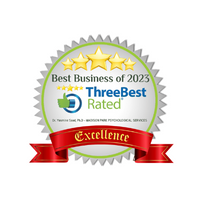 Best Business of 2023
Three Best Rated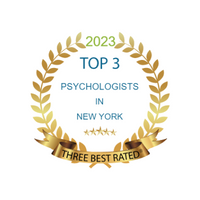 2023 Top 3
Psychologists in NY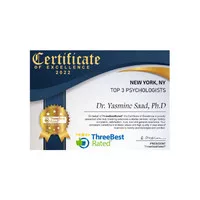 2022 Top 3
Psychologists in NY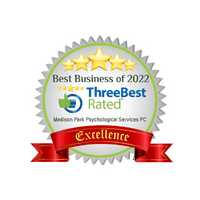 Best Business of 2022
Three Best Rated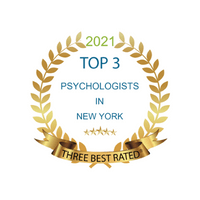 2021 Top 3
Psychologists in NY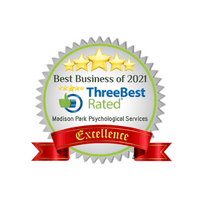 Best Business of 2021
Three Best Rated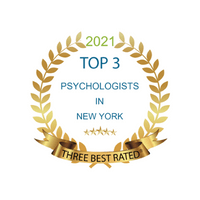 2021 Top 3
Psychologists in NY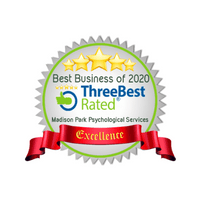 Best Business of 2020
Three Best Rated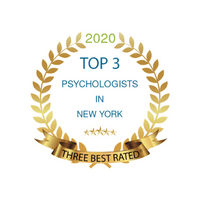 2020 Top 3
Psychologists in NY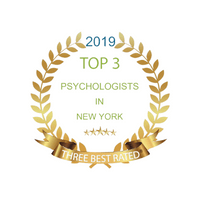 2019 Top 3
Psychologists in NY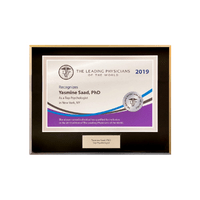 Leading Physician
of the World in 2019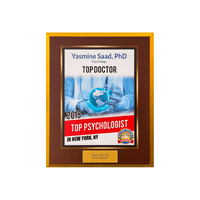 2018
Top Doctor Award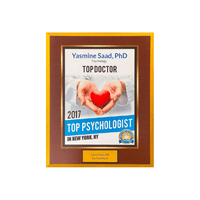 2017
Top Doctor Award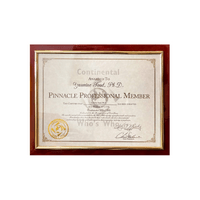 Continental Who's Who
Pinnacle Professional in Psychology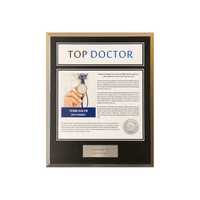 2016
Top Doctor Award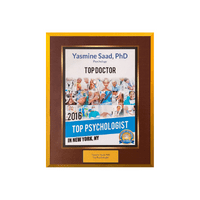 2016
Top Psychologist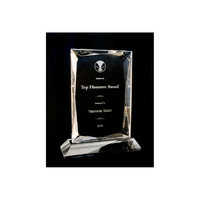 2016
Top Honoree Award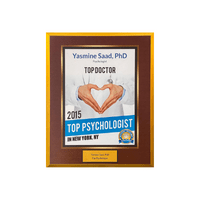 2015
Top Psychologist
We tailor our treatment approach based on your needs, and we match you with the
therapist that would be the best fit for you based on your personality.