Henry A. Willis, Ph.D.
Licensed Clinical Psychologist
About Henry A. Willis, Ph.D.
Life can be difficult, but psychotherapy can help navigate challenging times. As a clinical psychologist, I combine evidence-based approaches to psychological assessment and treatments to help individuals across the lifespan manage their difficult symptoms and overcome life's obstacles. Collaboratively, we will develop a strong therapeutic relationship, and you will learn skills to manage psychological symptoms while being afforded an open, inviting space to explore life's challenges. I believe in treating clients with warmth, empathy, and respect, and together we will engage in work to help you reach your best self.
My Approach
I draw from different therapeutic modalities and techniques, primarily using Cognitive Behavioral Therapy (CBT) in addition to other evidence-based treatments and methods, such as Acceptance and Commitment Therapy (ACT), Dialectical Behavioral Treatment (DBT), psychodynamic approaches, among others. I also have extensive experience in psychological testing and assessment. I attempt to use an integrated approach between assessment and psychotherapy to meet your needs. In my work, I seek to explore how varying systems influence psychological functioning. For example, I believe treatments work best when clinicians take into account those factors that influence symptoms prior to the first session, and the real-life factors that influence clients when they leave every psychotherapy session (e.g., social support, stigma, sociocultural stress, etc.).
Professional Background
I graduated from the Clinical Psychology program at the University of North Carolina at Chapel Hill. I received my B.S. in psychology from Howard University and my M.A. in clinical psychology from Columbia University. My dissertation was titled "Developing Culturally-Adapted Mobile-Health Interventions: A Multi-study Mixed Methods Approach", and was funded by various institutions (The Robert Wood Johnson Foundation, UNC Chapel Hill, etc.). I have published numerous studies in scientific, peer-reviewed journals. My research interests include exploring the relationship between online and offline racial discrimination and mental health outcomes, understanding sociocultural protective factors (i.e., racial identity) and how they impact psychopathology (i.e., obsessive-compulsive disorder) within African Americans, creating cultural adaptations of evidence-based treatments, and utilizing mobile-health technology to increase access to mental health treatments for underserved populations.
Clinically, I have extensive experience with working with children, adolescents, families, emerging adults, and adults across the lifespan and experience treating a variety of disorders (depression, anxiety, PTSD, OCD, disruptive behavior disorders, ADHD, substance use, panic attacks, etc.). I have worked with diverse populations in various settings (inpatient hospitals, outpatient hospitals, university settings, homeless shelters, schools, etc.).
Madison Park Testimonials & Awards
We've received more than 200 five-star reviews from our happy patients

The therapists at Madison Park Psychological helped change my life. I had tried therapy and medication in the past to no avail and sought their help after being in the throes of a deep depression for years. It wasn't until I was paired with a therapist who finally understood me that the fog of depression started to lift. It's been the best investment I've made in myself, ever. They really do an amazing job at matching you with the best therapist for you and your needs. This is definitely a special practice and they deserve all the kudos they receive.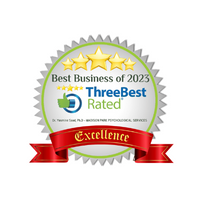 Best Business of 2023
Three Best Rated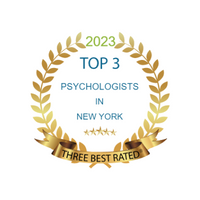 2023 Top 3
Psychologists in NY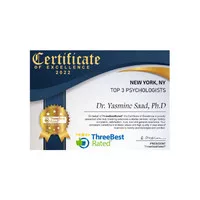 2022 Top 3
Psychologists in NY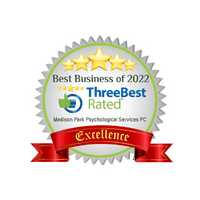 Best Business of 2022
Three Best Rated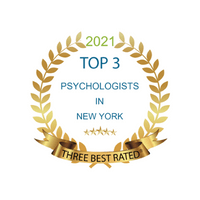 2021 Top 3
Psychologists in NY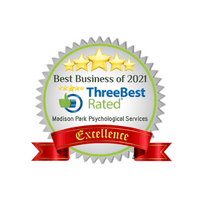 Best Business of 2021
Three Best Rated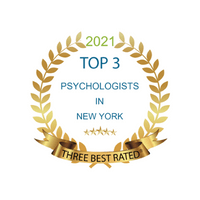 2021 Top 3
Psychologists in NY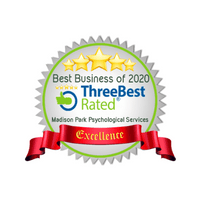 Best Business of 2020
Three Best Rated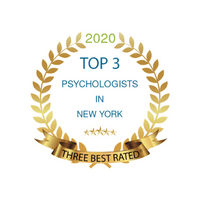 2020 Top 3
Psychologists in NY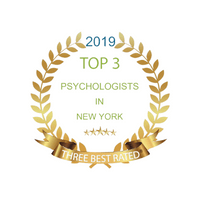 2019 Top 3
Psychologists in NY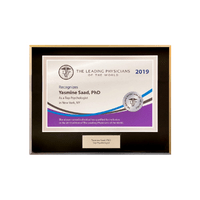 Leading Physician
of the World in 2019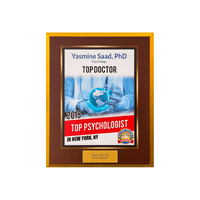 2018
Top Doctor Award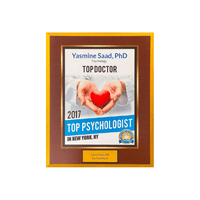 2017
Top Doctor Award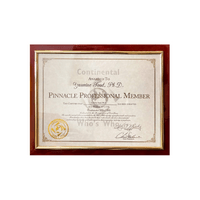 Continental Who's Who
Pinnacle Professional in Psychology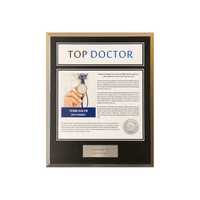 2016
Top Doctor Award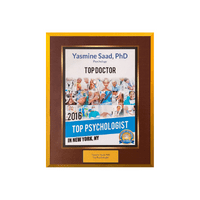 2016
Top Psychologist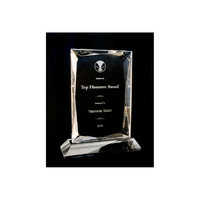 2016
Top Honoree Award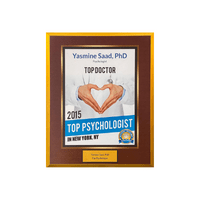 2015
Top Psychologist
We tailor our treatment approach based on your needs, and we match you with the
therapist that would be the best fit for you based on your personality.