About Emily McNamara, Ph.D.
I believe all people who walk into therapy have experienced personal challenges, which at some point have left them feeling stuck or alone. I wish to share in the human experience of navigating the ebbs and flows of all of life's moments, including the joy, pride, and excitement, as well as the sorrow, pain, loneliness, and mundaneness to help you build a life filled with meaning and purpose. I believe in the power of creating space in the therapy room to discover and understand our emotions and thoughts, so we can connect with ourselves and others more deeply. My hope is to join you as you navigate your suffering and move through life's challenging moments together. I may not have traveled your exact path through life, but I hope to walk alongside you as we figure out your roadmap ahead.  
My Approach:
I work from an integrative perspective, drawing primarily on principles from acceptance and commitment therapy, psychodynamic relational therapy, and attachment theory to help you tune inward to better understand your relationship with yourself and those around you. I have experience conducting evidence-based treatments including cognitive behavioral therapy (CBT), cognitive processing therapy, acceptance and commitment therapy (ACT), dialectical behavior therapy (DBT), psychodynamic therapy, compassion focused therapy, and emotionally-focused couples therapy. I take a person-centered approach to care, viewing you as the expert on yourself and the therapy space as a place to build awareness of your own internal conflicts, dilemmas, thoughts, feelings, and actions to create change. I listen closely to help you identify your personal goals and values, and join you actively in the room to bring about growth and change, so that together we can decide how you can take steps to move closer to what matters to you. My wish is to create a warm and nurturing therapy space, meeting you where you are, so you can feel cared for and seen by me in the present moment. Using this integrative approach, I have experience helping adults struggling with anxiety, trauma, depression, grief and loss, relationship and intimacy issues, major life transitions, chronic health problems, identity issues, perfectionism, obsessive and compulsive traits, and personality disorders.
Professional Background:
I earned my Ph.D. in Clinical Psychology from Temple University, where I also received a master's degree in General Psychology. Prior to this I graduated cum laude from Williams College with my bachelors degree, majoring in Psychology. Before joining MPPS, I worked at Montefiore Medical Center where I provided outpatient individual, group, and couples therapy as well as inpatient therapy to support patients during their hospital stay. I also previously worked at NYU's Family Military Center in Manhattan, providing trauma-focused individual therapy and emotionally-focused couples therapy to veterans and their partners, and worked at Jefferson Hospital in Philadelphia, serving the LGBTQIA+ community and providing DBT, ACT, and psychodynamic therapy to individuals with personality disorders, anxiety, depression, and chronic medical conditions. While at Temple University, I worked as a clinician in Temple's Psychological Services Center, providing individual and group therapy to the North Philadelphia community, as well as Temple's Adult Anxiety Clinic, providing adults with CBT for social anxiety disorder. My graduate research focused on optimizing adult anxiety disorder treatments, and my dissertation examined the relationship between social media use, loneliness, and social anxiety. 
Madison Park Testimonials & Awards
We've received more than 200 five-star reviews from our happy patients

The therapists at Madison Park Psychological helped change my life. I had tried therapy and medication in the past to no avail and sought their help after being in the throes of a deep depression for years. It wasn't until I was paired with a therapist who finally understood me that the fog of depression started to lift. It's been the best investment I've made in myself, ever. They really do an amazing job at matching you with the best therapist for you and your needs. This is definitely a special practice and they deserve all the kudos they receive.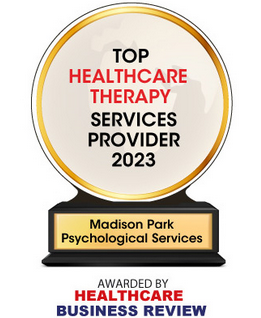 Top Healthcare Therapy Services Provider 2023
Healthcare Business Review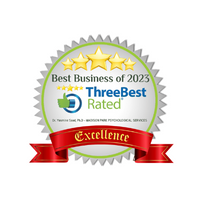 Best Business of 2023
Three Best Rated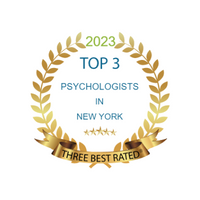 2023 Top 3
Psychologists in NY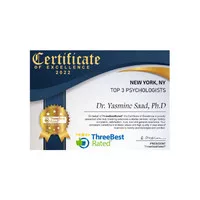 2022 Top 3
Psychologists in NY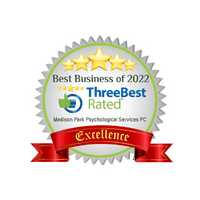 Best Business of 2022
Three Best Rated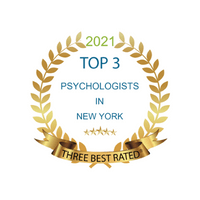 2021 Top 3
Psychologists in NY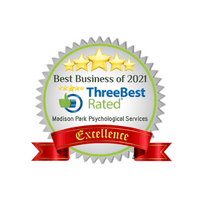 Best Business of 2021
Three Best Rated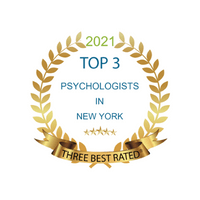 2021 Top 3
Psychologists in NY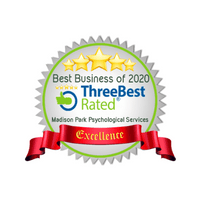 Best Business of 2020
Three Best Rated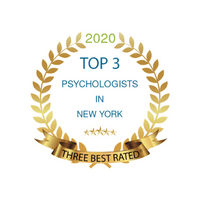 2020 Top 3
Psychologists in NY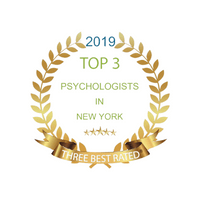 2019 Top 3
Psychologists in NY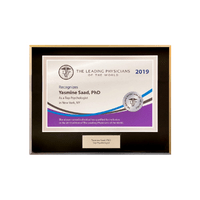 Leading Physician
of the World in 2019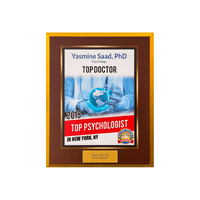 2018
Top Doctor Award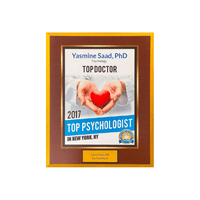 2017
Top Doctor Award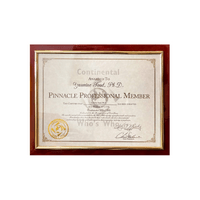 Continental Who's Who
Pinnacle Professional in Psychology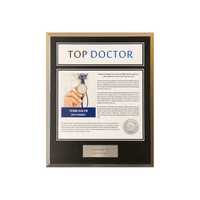 2016
Top Doctor Award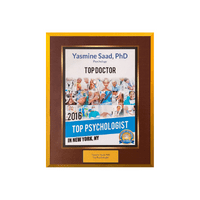 2016
Top Psychologist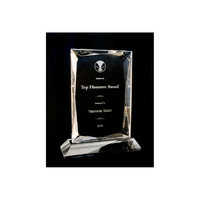 2016
Top Honoree Award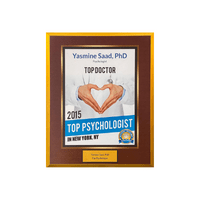 2015
Top Psychologist
We tailor our treatment approach based on your needs, and we match you with the
therapist that would be the best fit for you based on your personality.