Dr. Yasmine Saad
Founder and Director of Psychological Services
About Yasmine Saad, Ph.D.
I specialize in initial consultations with a focus on helping you move quickly towards freeing yourself from anxiety, depression, panic attacks, relationship/communication issues, and feeling "stuck." I provide a comfortable, safe, and warm environment. I draw on your strengths and I actively and empathically work with you to understand your difficulties, solve problems, and expand your personal growth.
I believe in tailoring treatment to your needs and personality. I draw from various treatment modalities—cognitive-behavioral therapy, dialectical behavior therapy, acceptance and commitment therapy, psychodynamic therapy, positive psychology, and eastern psychology perspectives—to help you achieve the best results. I also take into account who you are as a whole with a focus on helping you heal multiple levels at once.
I provide initial consultations for individuals, couples, and families in Spanish, French, and English. I will then match you with a therapist, in my practice, whose personality, style of communication, and specialty would best suit you.
Body / Mind / Spirit Approach
My approach is holistic, it integrates a Body/Mind/Spirit perspective to well-being. It is influenced by my study of the Taoist principles of healing, under the guidance of Grand Master Nan Lu, who is the founder of the Traditional Chinese Medicine World Foundation, Tao of Healing, and Nan Lu Acupuncture. This Eastern healing perspective considers the whole person through a Body/Mind/Spirit lens ("Spirit" refers to the essence of who you are). It is a preventive system of healing that incorporates principles based on Nature's law (embodied in the Yin/Yang symbol of balance and harmony) to achieve health in a holistic way. It focuses on health rather than illness and believes that true healing can happen by addressing the root cause of internal imbalances at the Body/Mind/Spirit level. Symptoms are viewed as the effect of relationship imbalances between your Body/Mind/Spirit and Nature's Law.
The Mind and the Body continuously interact and are influenced by how fulfilled you are in your life. When I speak of the Body, I am referring to your physical condition; when I refer to the Mind, I generally mean your thoughts and emotions; and by Spirit, I mean the essence of who you are, what makes you, you. A happy person has a healthy body, a clear mind, and a spirit that is fulfilled, meaning that life is personally satisfying. I take these elements into consideration during your treatment so you readily achieve personal and professional growth with long-lasting results.
My UCU method helps people uncover, connect and untangle (UCU) what is happening in their body, mind, and life so that they move forward empowered and with purpose. This system leads "You to See You" and the essence of Love that is behind everything that happens inside and outside of you.
Professional Background
I have been practicing and teaching psychotherapy for more than a decade. I am sought after nationally and internationally for my skills and have been the recipient of many awards, including being named a top three psychologist in New York City for the last four years in a row by Three Best Rated.
My career began in Paris, France, where I completed the highest level of training in clinical psychology and worked in multiple clinical settings. I then moved to the United States to obtain
a Ph.D. in clinical psychology from the Derner Institute of Advanced Psychological Studies at Adelphi University, which is considered one of the best programs for psychodynamic therapy training in the country. I proceeded to work for one year in an outpatient clinic and then for six years at Montefiore Medical Center as an attending psychologist providing individual, couple, and group therapy and supervising psychologists. In addition, as an assistant professor of psychiatry and behavioral sciences at Albert Einstein College of Medicine, I was actively engaged in teaching and supervising psychiatry residents and psychology trainees. I became sought after for my teaching and supervisory skills and became the clinical supervisor to the psychology staff of Fordham University's counseling center.
I also have had the privilege of being part of a small group of mental health professionals selected to train the best psychiatry chief residents in the country. I have received accolades for my teachings. An additional endorsement came from psychologists and psychiatrists who sought me for supervision and therapy.
Creating Madison Park Psychological Services
I went on to open my own private practice. Success in my practice and in teaching led me to build Madison Park Psychological Services, a group practice where psychologists, whom I trained, provide tailored, high-quality treatment to match patients' needs and personality. I believe the most effective therapy stems from a match between the therapist's specialty, personality, and style of communication and the patient. My team is multicultural and multilingual and practices within a multicultural framework that honors your unique values and identities. My goal is to help as many people as possible by matching them with the right therapist and giving them all the tools they need to be free of suffering.
Media and Speaking Engagements
I am a two time international best-selling author of Ignite the Hunger in You and Ignite Possibilities. Ignite Possibilities was awarded the International Impact Book Award for Inspiration. I have been named a top psychologist for 7 years in a row by organizations such as Top Doctor, The Leading Physician, and Three Best Rated.
I have participated in summits with prominent figures in the world of self-development such as Joe Vitale, Denis Waitley, Bob Proctor, Brian Tracy and many others. Additionally, I have been featured in news outlets including Good Day NY, CBS Good Day Sacramento, Fox 7 Good Day Austin, The List TV, and NBCLX, and editorials such as The American Psychological Association, The National Psychologist, The Huffington Post, Martha Stewart Living, and Fox News, to name a few.
Education and Certifications
DESS with high honors in Clinical Psychology — University of Paris
Ph.D. in Clinical Psychology — Derner Institute of Advanced Psychological Studies, Adelphi University
Awards
Top 3 Psychologists in New York City for 4 consecutive years — Three Best Rated
Certificate of Excellence 2020 and 2021 – Three Best Rated
Top Psychologist of the World 2019 and 2020 — The Leading Physician
Top Psychologist in New York, NY 2018, 2017, 2016, and 2015 — Top Doctor
Pinnacle Professional in the Field of Psychology 2016 — Continental Who's Who
Madison Park Testimonials & Awards
We've received more than 200 five-star reviews from our happy patients

The therapists at Madison Park Psychological helped change my life. I had tried therapy and medication in the past to no avail and sought their help after being in the throes of a deep depression for years. It wasn't until I was paired with a therapist who finally understood me that the fog of depression started to lift. It's been the best investment I've made in myself, ever. They really do an amazing job at matching you with the best therapist for you and your needs. This is definitely a special practice and they deserve all the kudos they receive.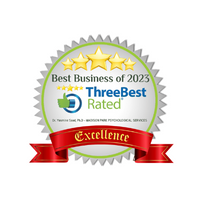 Best Business of 2023
Three Best Rated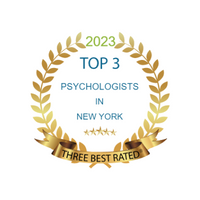 2023 Top 3
Psychologists in NY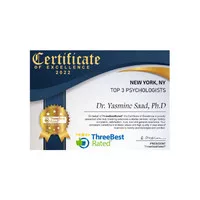 2022 Top 3
Psychologists in NY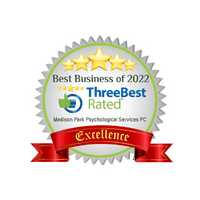 Best Business of 2022
Three Best Rated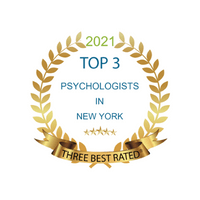 2021 Top 3
Psychologists in NY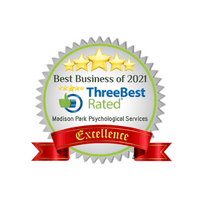 Best Business of 2021
Three Best Rated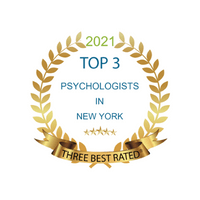 2021 Top 3
Psychologists in NY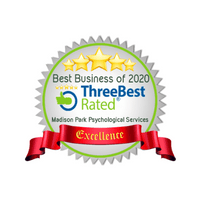 Best Business of 2020
Three Best Rated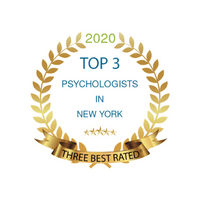 2020 Top 3
Psychologists in NY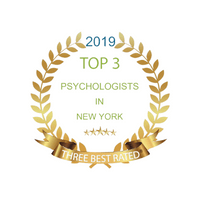 2019 Top 3
Psychologists in NY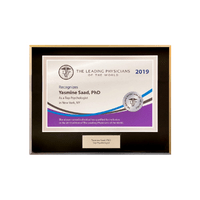 Leading Physician
of the World in 2019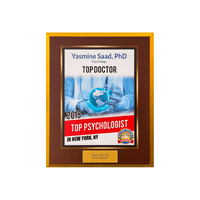 2018
Top Doctor Award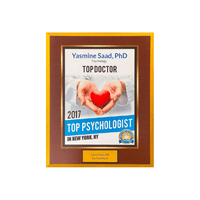 2017
Top Doctor Award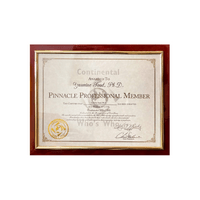 Continental Who's Who
Pinnacle Professional in Psychology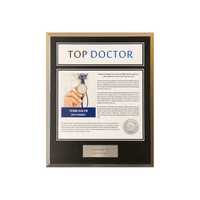 2016
Top Doctor Award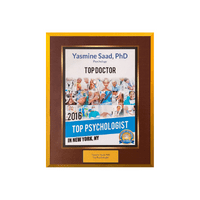 2016
Top Psychologist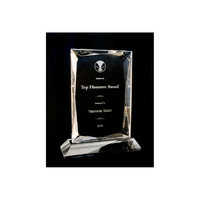 2016
Top Honoree Award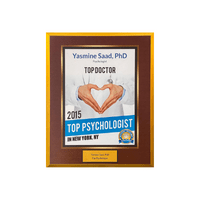 2015
Top Psychologist
We tailor our treatment approach based on your needs, and we match you with the
therapist that would be the best fit for you based on your personality.