Jasmine Dayan, Psy.D.
Director of CBT Services
Senior Licensed Clinical Psychologist and Supervisor
About Jasmine Dayan, Psy.D.
I am the director of Cognitive Behavioral Therapy (CBT) services and serve as a senior licensed clinical psychologist at Madison Park Psychological Services. In addition to being a practicing therapist, I supervise and provide didactics to other clinicians.
Taking the leap to seek therapy may not be easy, but we will work together to build resilience and bolster your abilities to manage your symptoms more effectively. I am committed to compassionate care through which you will gain valuable insight to foster positive life changes and adaptively cope with circumstances. We will identify unhealthy thought as well as behavior patterns and delve into challenges and hindrances to help you function at your full potential. I am devoted to building a strong alliance with you while providing a safe and supportive environment for positive therapeutic outcomes.
My Approach
I believe that therapy should be tailored to your needs, and treatment is not one-size-fits-all. Thus, I work closely with you to mold treatment to your needs and use a collaborative approach in care. In treatment, I draw from different therapeutic modalities and techniques, primarily using CBT, and integrating other evidence-based methods such as mindfulness-meditation. I take an active approach and incorporate cultural sensitivity in practice. Throughout the therapy process, you will develop skills, learn techniques, and will be provided with helpful tools that you'll take with you to maintain the benefits of treatment in the long term.
Professional Background
I have widespread experience working with a diverse population and a variety of disorders. This includes mood disorders such as depression, anxiety disorders, adjustment disorders, ADHD, OCD and eating disorders. My experiences have afforded me the opportunity to help those of all ages, in a variety of settings including college counseling, schools and mental health clinics. I provide therapy to individuals as well as families, couples, and groups. I also have extensive experience in psychological testing and assessment. I attended graduate school for psychology at Columbia University and Hofstra University. In addition to holding a doctorate in psychology, I also obtained two master's degrees in psychology throughout my schooling.
I look forward to working with you!
Madison Park Testimonials & Awards
We've received more than 200 five-star reviews from our happy patients

The therapists at Madison Park Psychological helped change my life. I had tried therapy and medication in the past to no avail and sought their help after being in the throes of a deep depression for years. It wasn't until I was paired with a therapist who finally understood me that the fog of depression started to lift. It's been the best investment I've made in myself, ever. They really do an amazing job at matching you with the best therapist for you and your needs. This is definitely a special practice and they deserve all the kudos they receive.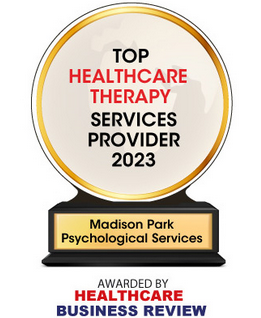 Top Healthcare Therapy Services Provider 2023
Healthcare Business Review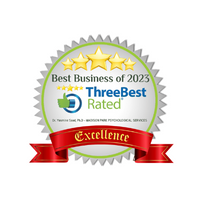 Best Business of 2023
Three Best Rated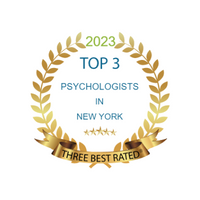 2023 Top 3
Psychologists in NY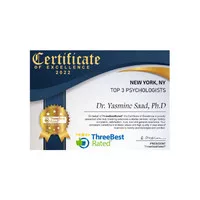 2022 Top 3
Psychologists in NY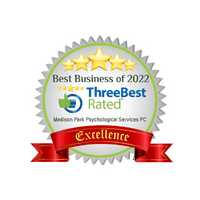 Best Business of 2022
Three Best Rated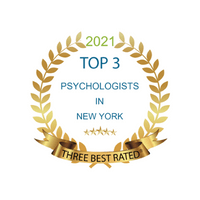 2021 Top 3
Psychologists in NY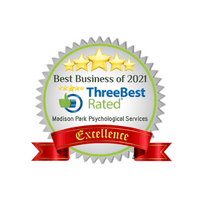 Best Business of 2021
Three Best Rated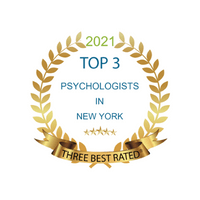 2021 Top 3
Psychologists in NY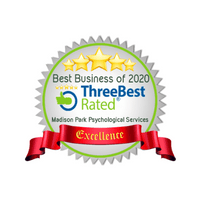 Best Business of 2020
Three Best Rated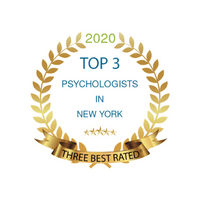 2020 Top 3
Psychologists in NY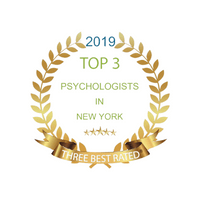 2019 Top 3
Psychologists in NY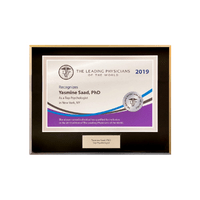 Leading Physician
of the World in 2019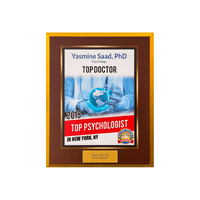 2018
Top Doctor Award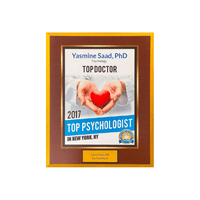 2017
Top Doctor Award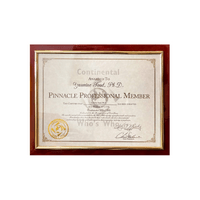 Continental Who's Who
Pinnacle Professional in Psychology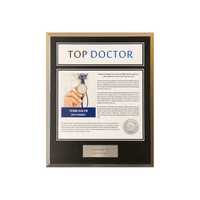 2016
Top Doctor Award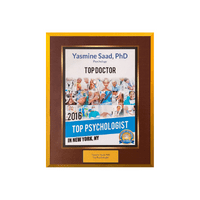 2016
Top Psychologist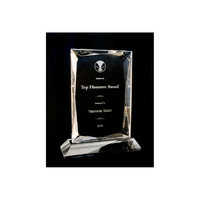 2016
Top Honoree Award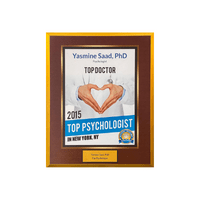 2015
Top Psychologist
We tailor our treatment approach based on your needs, and we match you with the
therapist that would be the best fit for you based on your personality.