Elaine Nabel Psy.D.
Licensed Clinical Psychologist
About Elaine Nabel Psy.D.
If you or a loved one is experiencing anxiety, unhappiness, relationship difficulties or are feeling stuck in your personal or professional life, therapy can help. Through our work together, you will gain insight into maladaptive patterns and actively work to address them to reduce symptoms and improve your quality of life. Many life experiences can be accompanied by emotional distress that can feel overwhelming at times, so my style is to work collaboratively with you by fostering an open and safe space that will empower you to observe, explore, and adapt to find balance in your life, in whatever form that balance looks like to you.
My Approach
Because we are all different, I draw from various therapeutic modalities (i.e. psychodynamic theories, Cognitive Behavioral Therapy, Dialectal Behavior Therapy) in order to provide a tailored approach for each individual. I enjoy working with people of all ages from diverse cultural backgrounds and am conscious of creating a non-judgmental environment. By working in the both the present and the past, I will help you to be curious about yourself in a way that enables you to create tangible changes in how you respond to people and situations in your life to bring you more joy and fulfillment. I live and work full time as a psychologist in Los Angeles and specialize in providing teletherapy services for patients at Madison Park. I am licensed in both California and New York and am in the unique position to continue to provide care for New Yorkers who need a later hour or a more flexible set-up than traditional, in person therapy can provide.
Professional Background
I have extensive experience in working with young and middle age adults struggling with anxiety and mood disorders, difficult relationship/family dynamics, professional identity concerns, self-esteem issues, and trauma. I earned my Masters of Science and Doctorate in School-Clinical Child Psychology from Ferkauf Graduate School of Psychology in New York. I currently have a private practice in Los Angeles and hold an adjunct faculty position at Reiss-Davis Graduate School. I received clinical training at Lincoln Medical Center, Mt. Sinai World Trade Center Program, Parnes Clinic, St. Dominic's Foster Care, and Ward elementary school.
Madison Park Testimonials & Awards
We've received more than 200 five-star reviews from our happy patients

The therapists at Madison Park Psychological helped change my life. I had tried therapy and medication in the past to no avail and sought their help after being in the throes of a deep depression for years. It wasn't until I was paired with a therapist who finally understood me that the fog of depression started to lift. It's been the best investment I've made in myself, ever. They really do an amazing job at matching you with the best therapist for you and your needs. This is definitely a special practice and they deserve all the kudos they receive.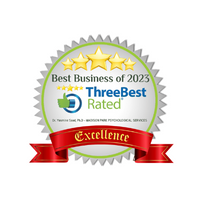 Best Business of 2023
Three Best Rated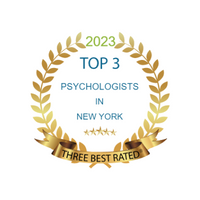 2023 Top 3
Psychologists in NY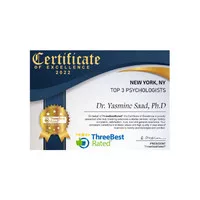 2022 Top 3
Psychologists in NY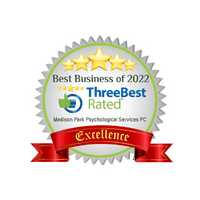 Best Business of 2022
Three Best Rated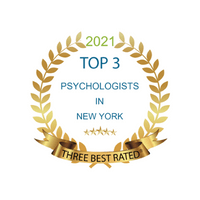 2021 Top 3
Psychologists in NY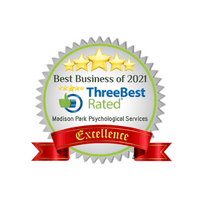 Best Business of 2021
Three Best Rated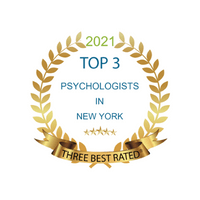 2021 Top 3
Psychologists in NY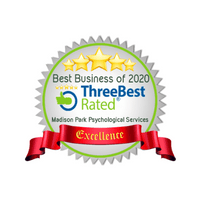 Best Business of 2020
Three Best Rated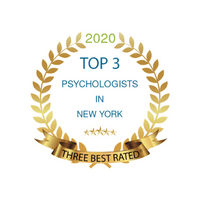 2020 Top 3
Psychologists in NY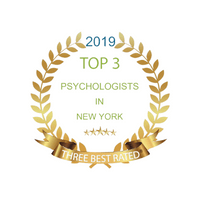 2019 Top 3
Psychologists in NY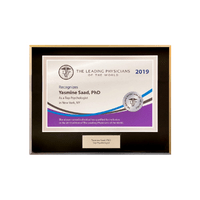 Leading Physician
of the World in 2019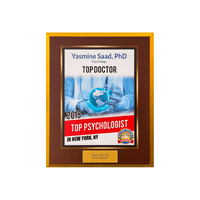 2018
Top Doctor Award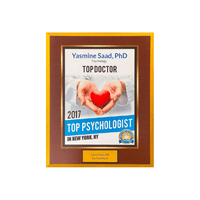 2017
Top Doctor Award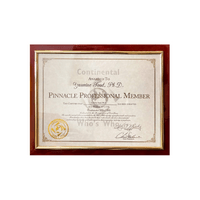 Continental Who's Who
Pinnacle Professional in Psychology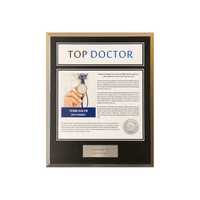 2016
Top Doctor Award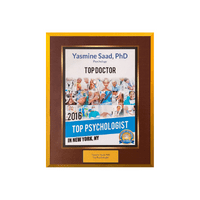 2016
Top Psychologist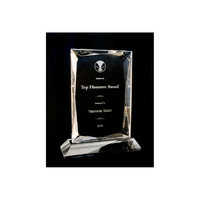 2016
Top Honoree Award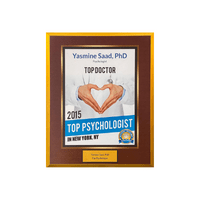 2015
Top Psychologist
We tailor our treatment approach based on your needs, and we match you with the
therapist that would be the best fit for you based on your personality.