Dan-Bi Lee
Psychology Intern
About Dan-Bi Lee
As we strive to understand the world around us, the most important yet daunting task may be to understand our own. I appreciate the journey you took on to arrive here. I begin by trusting in your strength and aim eventually to have you see them yourself. I hope to provide a creative therapeutic space both safe and flexible, where the growth you imagine can flourish. Our therapeutic goal is set mutually and is often very personal. Wherever our journey may take us, I hope on the way, you become your own biggest fan.
My Approach:
I work primarily with a psychodynamic framework, with an integrative approach drawing upon various techniques from cognitive-behavioral therapy (CBT), dialectical-behavioral therapy (DBT), relational framework and acceptance and commitment therapy (ACT). Symptoms are viewed as an indicator or a landmark telling us where we are headed, instead of an end goal in and of itself. Our therapeutic plan will be carefully discussed and tailored to your need and stage of treatment. 
I have an extensive clinical experience with treatment of phobia, somatoform disorders, anxiety, addiction, and eating disorders. I work with clients from a wide range of backgrounds with respect to culture, gender identity, sexual orientation, and race/ethnicity. Coming from a multi-cultural background myself, I am especially committed to fostering a culturally sensitive environment where transition and integration of different cultural experiences are carefully explored. Whether it be a within-individual or intergeneration conflict, colliding cultural values can cause great deal of stress while providing a significant opportunity for growth and insight. I hope to provide a safe, affirming space while I strive to stay curious and unassuming through our invaluable journey.

Professional Background:
I am completing my doctoral degree in Clinical Psychology (Ph.D.) at City College of New York. I have worked for many years at our affiliated clinic, The Psychological Center, conducting neurological assessment, consultation, and psychotherapy with a diverse population with greatly varying backgrounds and diagnoses. I specialized in both short-term and long-term treatments, some lasting for years, witnessing transition and development of therapeutic goals and personal growth. 
My current research at City College of New York involves investigating the quickly widening world of teletherapy, to see what has changed or sustained since our transition from the in-person interactions. I pay a lot of attention to the elements of the therapeutic environment we may not always recognize; I strive to make use of the global phenomena. For many years I have worked as a translator for the Psychoanalytic Association of New York (PANY) collaborating with clinicians practicing in South Korea and other countries. Years of discussion have added to my growing knowledge and interest in the multicultural issues and generational conflicts.
Madison Park Testimonials & Awards
We've received more than 200 five-star reviews from our happy patients

The therapists at Madison Park Psychological helped change my life. I had tried therapy and medication in the past to no avail and sought their help after being in the throes of a deep depression for years. It wasn't until I was paired with a therapist who finally understood me that the fog of depression started to lift. It's been the best investment I've made in myself, ever. They really do an amazing job at matching you with the best therapist for you and your needs. This is definitely a special practice and they deserve all the kudos they receive.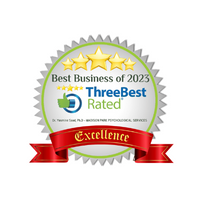 Best Business of 2023
Three Best Rated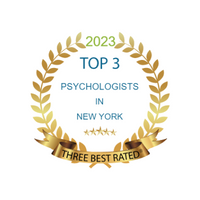 2023 Top 3
Psychologists in NY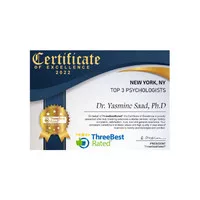 2022 Top 3
Psychologists in NY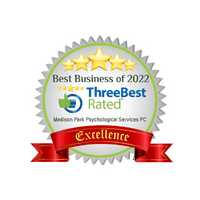 Best Business of 2022
Three Best Rated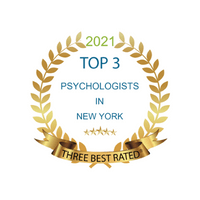 2021 Top 3
Psychologists in NY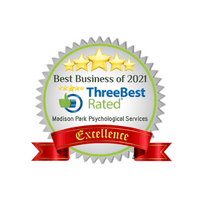 Best Business of 2021
Three Best Rated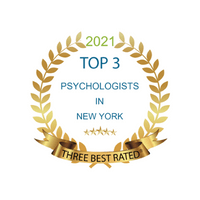 2021 Top 3
Psychologists in NY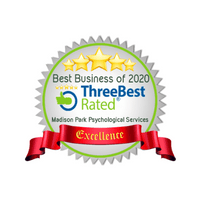 Best Business of 2020
Three Best Rated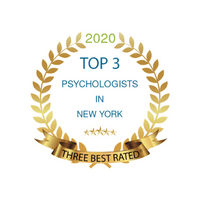 2020 Top 3
Psychologists in NY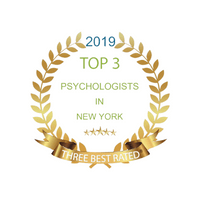 2019 Top 3
Psychologists in NY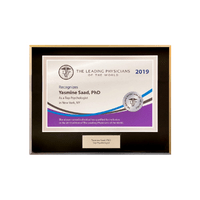 Leading Physician
of the World in 2019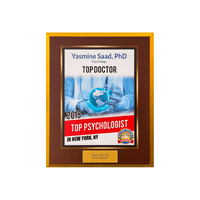 2018
Top Doctor Award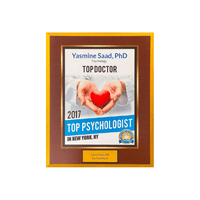 2017
Top Doctor Award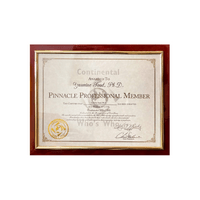 Continental Who's Who
Pinnacle Professional in Psychology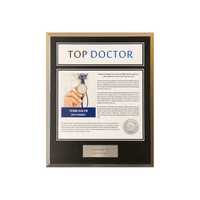 2016
Top Doctor Award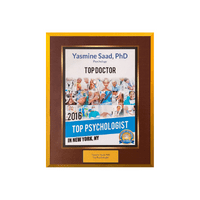 2016
Top Psychologist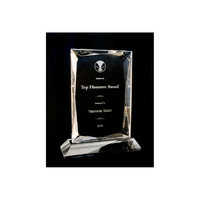 2016
Top Honoree Award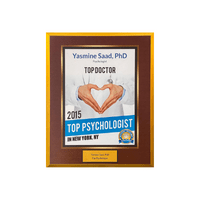 2015
Top Psychologist
We tailor our treatment approach based on your needs, and we match you with the
therapist that would be the best fit for you based on your personality.