Christina Kiernan
Psychology Intern
About Christina Kiernan
I believe that the client-therapist relationship is an important foundation upon which trust, insight, and change can grow. I strive to provide a warm, empathic, and non-judgmental space. I listen deeply and encourage curiosity. I strongly believe in meeting clients where they are and will respect your individual pace. We will work together to get through challenges and conflicts to help you live a more joyful, balanced, and fulfilling life.
My Approach:
My approach to therapy is flexible and tailored to each individual's unique needs. I use an integrative approach drawing from evidence-based practices such as Cognitive Behavioral Therapy, Dialectical Behavior Therapy, Exposure/Response Prevention, meditation, mindfulness, and Psychodynamic Therapy. I have experience working with diverse individuals of all ages including children, adolescents, and adults.
Professional Background:
I received my doctoral education at the Derner School of Psychology at Adelphi University and completed my master's degree in Clinical Psychology at Columbia University. I obtained training and clinical experiences at the Adelphi University Center for Psychological Services, Alice Brown Early Learning Center, Hunter College Counseling and Wellness Center, Lifeline Shanghai, and the National Sexual Assault Hotlines. I have had the privilege to work with individuals across the lifespan with a diversity of challenges including but not limited to anxiety, depression, obsessive compulsive disorder, social phobia, and trauma.
Madison Park Testimonials & Awards
We've received more than 200 five-star reviews from our happy patients

The therapists at Madison Park Psychological helped change my life. I had tried therapy and medication in the past to no avail and sought their help after being in the throes of a deep depression for years. It wasn't until I was paired with a therapist who finally understood me that the fog of depression started to lift. It's been the best investment I've made in myself, ever. They really do an amazing job at matching you with the best therapist for you and your needs. This is definitely a special practice and they deserve all the kudos they receive.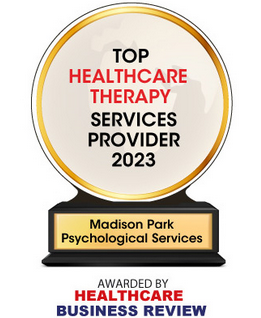 Top Healthcare Therapy Services Provider 2023
Healthcare Business Review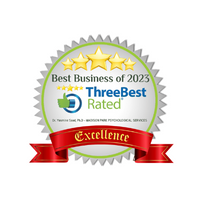 Best Business of 2023
Three Best Rated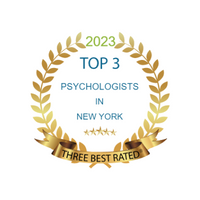 2023 Top 3
Psychologists in NY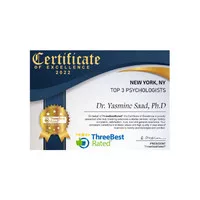 2022 Top 3
Psychologists in NY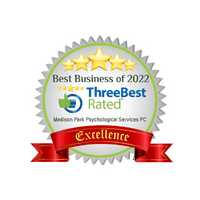 Best Business of 2022
Three Best Rated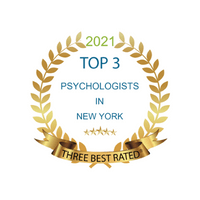 2021 Top 3
Psychologists in NY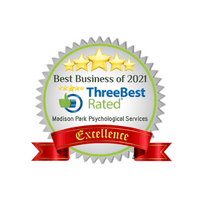 Best Business of 2021
Three Best Rated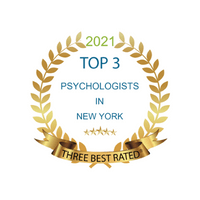 2021 Top 3
Psychologists in NY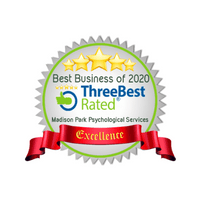 Best Business of 2020
Three Best Rated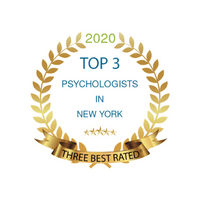 2020 Top 3
Psychologists in NY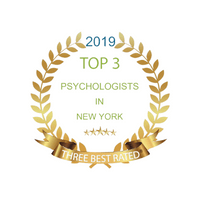 2019 Top 3
Psychologists in NY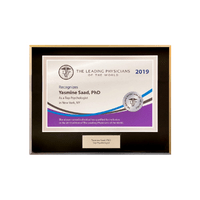 Leading Physician
of the World in 2019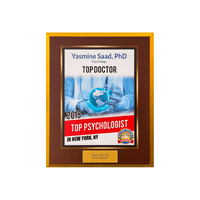 2018
Top Doctor Award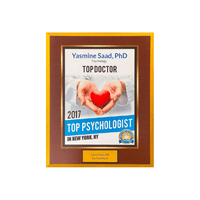 2017
Top Doctor Award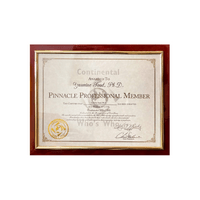 Continental Who's Who
Pinnacle Professional in Psychology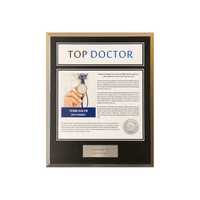 2016
Top Doctor Award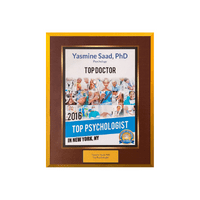 2016
Top Psychologist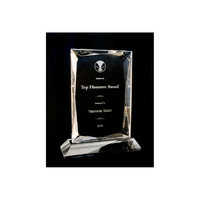 2016
Top Honoree Award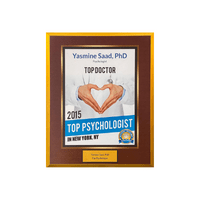 2015
Top Psychologist
We tailor our treatment approach based on your needs, and we match you with the
therapist that would be the best fit for you based on your personality.