About Charlie McNess, Ph.D.
There are many reasons that bring a person into therapy, some easier to articulate than others. Likely there is no single reason, but rather a collection, and often one of those is a feeling of being stuck. I believe that the relationship between patient and therapist is central to the work of therapy, and that in order for the work to be effective you must feel both seen and heard in the therapy space. As your therapist, I work collaboratively with you to help figure out what is serving you, and what areas we can shift. I aim to create a warm, welcoming and encouraging environment to allow you to better understand yourself in the hope of increasing agency and fostering self-exploration.  
My Approach:
My approach will adapt to suit your needs and wants. However, I primarily operate from a psychodynamic perspective and integrate mindfulness and cognitive behavioral strategies when warranted to best suit your needs.  I believe it is important to meet you where you  are, and will work with you to foster a therapeutic dynamic in which you are supported and wanted. I have expertise in working with those who seek treatment due to shifts in identity, issues regarding emerging adulthood, and the challenges that come with the inevitable changes in our lives, such as career, relationship or familial changes. I particularly enjoy and have experience working with the LGBTQ+, trans and non-binary community.   As a therapist I take a supportive yet active role in the room, helping you to understand and navigate your internal world and patterns of communication more effectively. I often use humour to create a warm and encouraging environment.  My background in public health taught me to think on my feet. I use this flexibility in the room to work with you to figure out how I can best support you.
Professional Background:
I received my PhD in clinical psychology from Fairleigh Dickinson University. I have worked as a provider in a variety of settings including schools, community mental health clinics, and psychiatric emergency rooms. I have held positions at Bronx Psychiatric Center, Rikers Island, and North Central Bronx Hospital where I conducted group and individual psychotherapy as well as psychological assessment with adolescents and adults. I have treated patients with acute trauma, anxiety, mood disorders (depression, bipolar), psychosis and personality disorders. My doctoral research focused on outcomes of alternative to incarceration programs in New York City.
Madison Park Testimonials & Awards
We've received more than 200 five-star reviews from our happy patients

The therapists at Madison Park Psychological helped change my life. I had tried therapy and medication in the past to no avail and sought their help after being in the throes of a deep depression for years. It wasn't until I was paired with a therapist who finally understood me that the fog of depression started to lift. It's been the best investment I've made in myself, ever. They really do an amazing job at matching you with the best therapist for you and your needs. This is definitely a special practice and they deserve all the kudos they receive.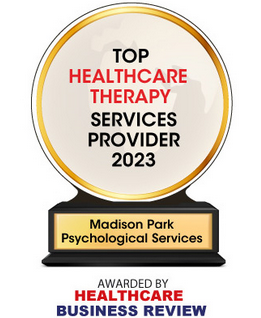 Top Healthcare Therapy Services Provider 2023
Healthcare Business Review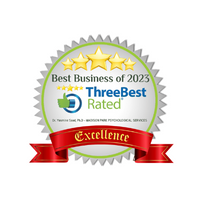 Best Business of 2023
Three Best Rated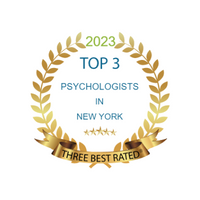 2023 Top 3
Psychologists in NY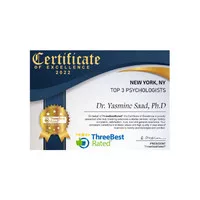 2022 Top 3
Psychologists in NY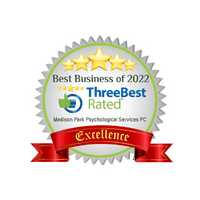 Best Business of 2022
Three Best Rated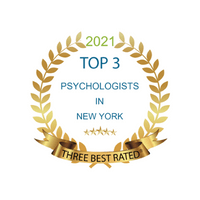 2021 Top 3
Psychologists in NY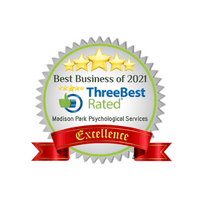 Best Business of 2021
Three Best Rated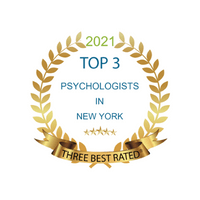 2021 Top 3
Psychologists in NY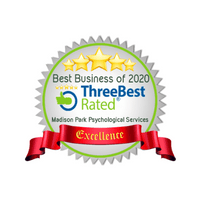 Best Business of 2020
Three Best Rated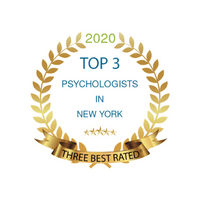 2020 Top 3
Psychologists in NY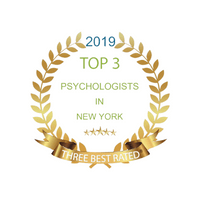 2019 Top 3
Psychologists in NY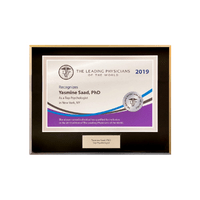 Leading Physician
of the World in 2019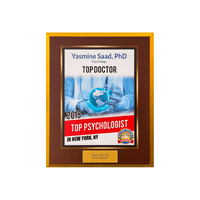 2018
Top Doctor Award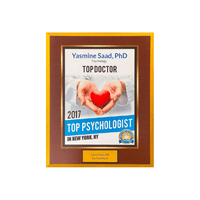 2017
Top Doctor Award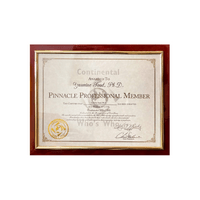 Continental Who's Who
Pinnacle Professional in Psychology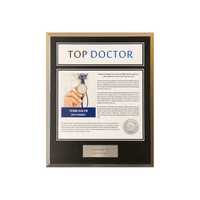 2016
Top Doctor Award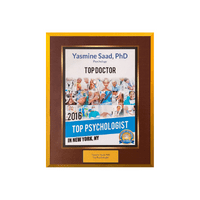 2016
Top Psychologist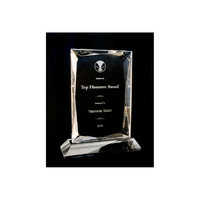 2016
Top Honoree Award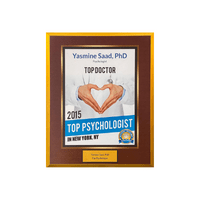 2015
Top Psychologist
We tailor our treatment approach based on your needs, and we match you with the
therapist that would be the best fit for you based on your personality.