About Breanna Vizlakh, M.A.
I believe that a strong patient-therapist relationship is the foundation of meaningful change in therapy. I provide my patients with an empathic and non-judgmental space in which we can foster insight and growth. I believe that each person is unique, and my aim is to understand and meet you where you are in order to best help you accomplish your therapeutic goals. We will work together to overcome challenges, resolve issues, learn skills, and help you find balance and fulfillment in your life.
My Approach:
My approach to treatment is rooted in the belief that psychotherapy is not a "one size fits all" process. I am flexible in tailoring my methods to your unique circumstances and needs. My therapeutic style is integrative, and I incorporate techniques from evidence-based practices including Cognitive Behavioral Therapy (CBT), trauma-focused interventions, mindfulness, and psychodynamic therapy. I strive to provide a warm, compassionate, and non-judgmental space for every patient. I work with adolescents and adults of all ages. Together, we will determine which treatment method is best suited for your individual needs, and we will set collaborative goals for psychotherapy. I welcome feedback from my patients, and I will check in regularly to ensure that your needs and goals are being met.
I have treated patients of all ages, ranging from children to older adults, presenting with a broad range of psychological challenges. I have worked with anxiety (e.g., phobias, panic attacks, social anxiety, generalized anxiety) and depression as well as relational difficulties, stress, trauma, mood disorders, and ADHD. I have specialized experience working with military service members and veterans as well as working with members of the LGBTQ+ community. I also have experience with comprehensive neuropsychological and diagnostic assessment of a variety of conditions, including ADHD, ASD, OCD, tic disorders, dyspraxia, visual perceptual/visual-motor deficits, and catatonic depression.
Professional Background:
I am a doctoral candidate in Clinical Psychology at the Gordon F. Derner School of Psychology at Adelphi University. Throughout my doctoral training, I have had the privilege of working with diverse individuals across the lifespan and have gained experience with culturally sensitive individual and group psychotherapy for a wide range of clinical conditions. My clinical training included placements at Shelter Rock Academy, the Unified Behavioral Health Center for Military Veterans and their Families, and the Derner Center for Psychological Services. In addition, I have several years of experience in neuropsychological assessment across the lifespan under the supervision of Dr. Linda LaMarca.
Madison Park Testimonials & Awards
We've received more than 200 five-star reviews from our happy patients

The therapists at Madison Park Psychological helped change my life. I had tried therapy and medication in the past to no avail and sought their help after being in the throes of a deep depression for years. It wasn't until I was paired with a therapist who finally understood me that the fog of depression started to lift. It's been the best investment I've made in myself, ever. They really do an amazing job at matching you with the best therapist for you and your needs. This is definitely a special practice and they deserve all the kudos they receive.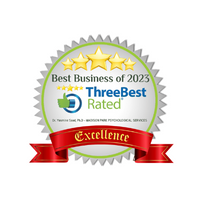 Best Business of 2023
Three Best Rated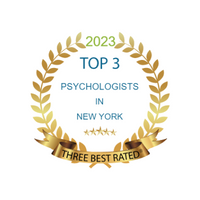 2023 Top 3
Psychologists in NY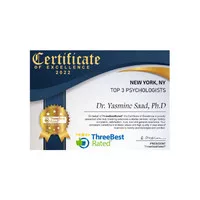 2022 Top 3
Psychologists in NY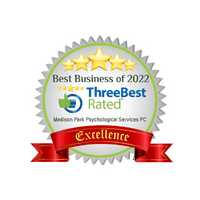 Best Business of 2022
Three Best Rated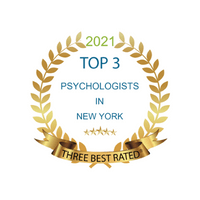 2021 Top 3
Psychologists in NY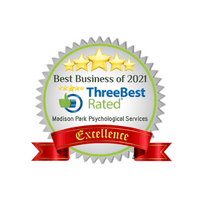 Best Business of 2021
Three Best Rated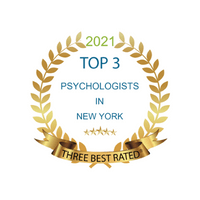 2021 Top 3
Psychologists in NY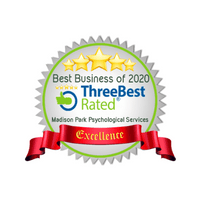 Best Business of 2020
Three Best Rated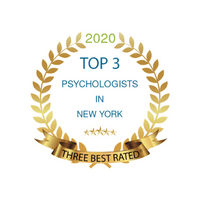 2020 Top 3
Psychologists in NY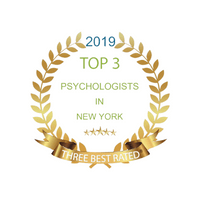 2019 Top 3
Psychologists in NY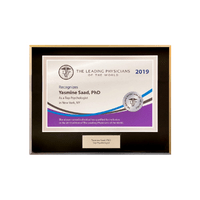 Leading Physician
of the World in 2019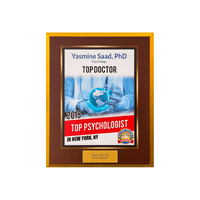 2018
Top Doctor Award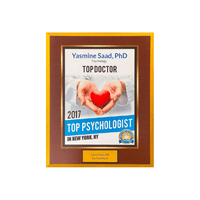 2017
Top Doctor Award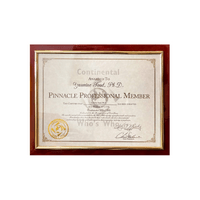 Continental Who's Who
Pinnacle Professional in Psychology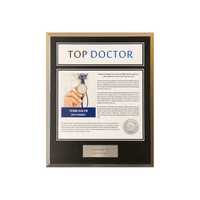 2016
Top Doctor Award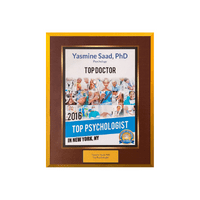 2016
Top Psychologist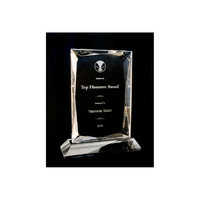 2016
Top Honoree Award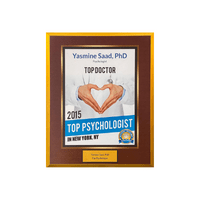 2015
Top Psychologist
We tailor our treatment approach based on your needs, and we match you with the
therapist that would be the best fit for you based on your personality.