About Behnoosh Nadealizadeh, Psy.D.
The home we seek to settle and belong is the inner home, the light we chase to enlighten our life is the inner light, and the journey we yearn to take for expansion and growth is the inner journey, all to meet the "most important person we will ever meet," our true self. Each person's inner journey toward healing and growth is unique. Whether your journey is to heal past trauma, depression, or anxiety, or whether you need to address grief and relational issues, we will work together to find your own unique path to recovery and growth.
My role as a psychotherapist is to stand with you and help you, as you take steps towards a journey of self-healing and growth. A journey which may call for your courage, vulnerability, and discomfort, but it holds treasures of reintegration, expansion, transformation, and liberation. I will be the light holder in the beginning of this journey until you gain insight, compassion, and strength to reach out and reconnect with the light inside of you. A light that shall accompany you to generate wisdom and strength for the rest of your journey. My commitment is to create a compassionate, healing space in which I support you to achieve your personal goals while fostering a more meaningful, productive, creative, and rewarding life.  
My Approach:
My approach is collaborative and integrative (holistic) to tailor an individualized treatment, which facilitates discovery of your own unique path to healing and growth. Although my primary and core psychological framework is psychodynamic/psychoanalytic, I highly value and integrate other treatment approaches such as existential/humanistic, trauma-focused, multicultural, and mindfulness-meditation modalities to deliver what is needed at any given moment of this journey. In my psychotherapy frame, I also value the importance of therapeutic relationship as a road map for change. As we go through the healing journey, therapeutic relationship often offers precious opportunities to heal and change what was missing or broken in our earlier relational experiences.
Professional Background:
I earned my master's degree from University of Houston Clear-Lake and further completed my Psy.D. in Clinical Psychology at Nova Southeastern University in Fort Lauderdale, FL, where I specialized in intensive psychodynamic treatment. Prior to joining Madison Park, I worked and trained in a variety of settings most notably, Albany Medical Health System and Jackson Behavioral Health, the University of Miami Miller School of Medicine.  My work has been diverse within these settings and has included outpatient and inpatient units, community mental health and private practices where I provided individual, group, and couple's therapy, as well as psychological assessment services to adults of all ages. I also serve as an adjunct faculty member at Nova Southeastern University where I teach different psychology courses to undergraduate students. Currently, I am a faculty member at Albany Medical Health System, department of psychiatry, where I serve as an attending psychologist at adult inpatient and outpatient units.
Madison Park Testimonials & Awards
We've received more than 200 five-star reviews from our happy patients

The therapists at Madison Park Psychological helped change my life. I had tried therapy and medication in the past to no avail and sought their help after being in the throes of a deep depression for years. It wasn't until I was paired with a therapist who finally understood me that the fog of depression started to lift. It's been the best investment I've made in myself, ever. They really do an amazing job at matching you with the best therapist for you and your needs. This is definitely a special practice and they deserve all the kudos they receive.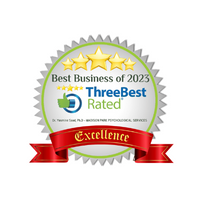 Best Business of 2023
Three Best Rated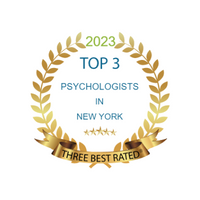 2023 Top 3
Psychologists in NY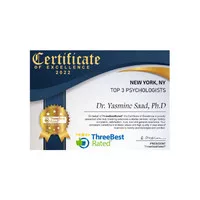 2022 Top 3
Psychologists in NY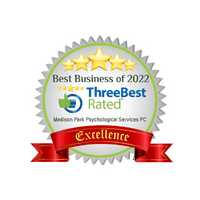 Best Business of 2022
Three Best Rated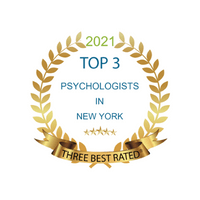 2021 Top 3
Psychologists in NY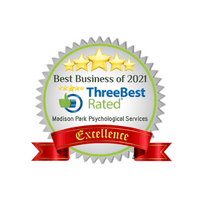 Best Business of 2021
Three Best Rated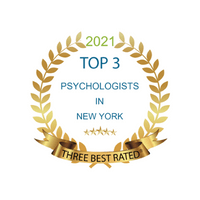 2021 Top 3
Psychologists in NY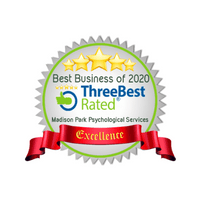 Best Business of 2020
Three Best Rated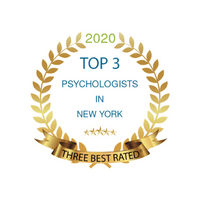 2020 Top 3
Psychologists in NY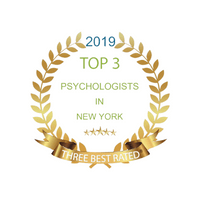 2019 Top 3
Psychologists in NY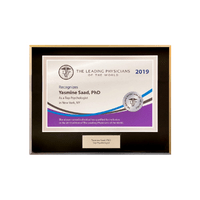 Leading Physician
of the World in 2019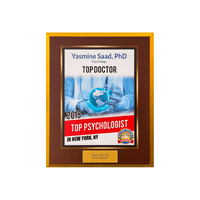 2018
Top Doctor Award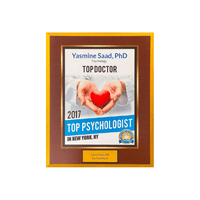 2017
Top Doctor Award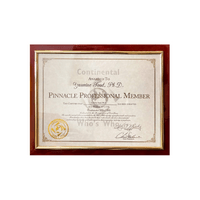 Continental Who's Who
Pinnacle Professional in Psychology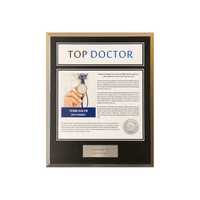 2016
Top Doctor Award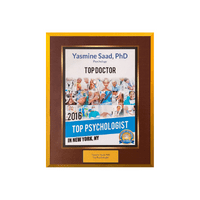 2016
Top Psychologist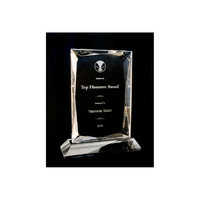 2016
Top Honoree Award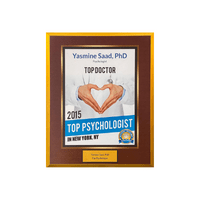 2015
Top Psychologist
We tailor our treatment approach based on your needs, and we match you with the
therapist that would be the best fit for you based on your personality.