Anthony Boiardo
Psychology Intern
About Anthony Boiardo
I believe that therapy is a process of self-discovery that empowers one to better understand oneself and achieve meaningful change; a series of self-introductions that allows clients to develop and maintain authentic and fulfilling relationships with themselves and others. As a therapist, my goal is to allow clients to lead lives that align with their authentic selves by developing a comprehensive understanding of each person's background so that we may resolve core issues that lead to unsatisfying behavioral patterns and relationships.  
My Approach:
My approach to treatment is informed by psychodynamic principles, Cognitive Behavioral Therapy (CBT) and Interpersonal Therapy (IPT). I strive to create an open and non-judgmental space where clients can feel free to express themselves authentically. As a clinician who has been heavily influenced by attachment theory, I aim to understand how a person's early experiences with their caregivers shape their relationships and mental health across the lifespan.  In concert with these principles, I take an integrative stance that aims to embrace each client's uniqueness and their goals for treatments. I aim to identity conscious and unconscious wishes, desires, and conflicts that impact a person's experience.

Professional Background:
I am currently a Doctoral Candidate in Clinical Psychology at The New School for Social Research in New York, New York. My dissertation research seeks to understand factors that contribute to self-objectification in gay-identifying men; specifically, I seek to understand how early relationships with caregivers and internalized homophobia impact drive for muscularity and body shame among these men. In my previous training experiences at The Safran Center, The New School Counseling Center, Mount Sinai and NYU World Trade Center, I have had the privilege of working with a diverse patient population presenting with a broad range of presenting problems and mental health concerns. It was through these experiences, that I developed a passion for delivering trauma-informed interventions and LGBT-affirmative care. 
Madison Park Testimonials & Awards
We've received more than 200 five-star reviews from our happy patients

The therapists at Madison Park Psychological helped change my life. I had tried therapy and medication in the past to no avail and sought their help after being in the throes of a deep depression for years. It wasn't until I was paired with a therapist who finally understood me that the fog of depression started to lift. It's been the best investment I've made in myself, ever. They really do an amazing job at matching you with the best therapist for you and your needs. This is definitely a special practice and they deserve all the kudos they receive.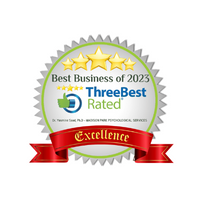 Best Business of 2023
Three Best Rated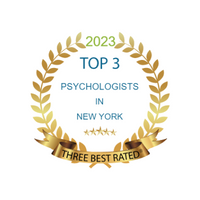 2023 Top 3
Psychologists in NY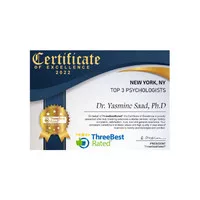 2022 Top 3
Psychologists in NY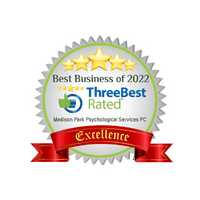 Best Business of 2022
Three Best Rated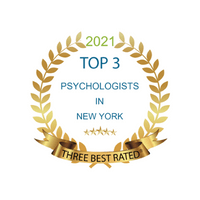 2021 Top 3
Psychologists in NY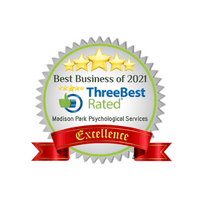 Best Business of 2021
Three Best Rated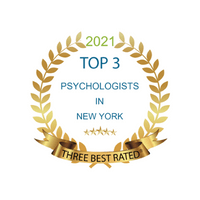 2021 Top 3
Psychologists in NY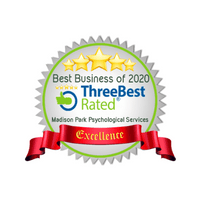 Best Business of 2020
Three Best Rated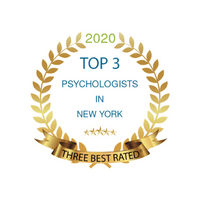 2020 Top 3
Psychologists in NY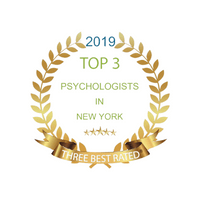 2019 Top 3
Psychologists in NY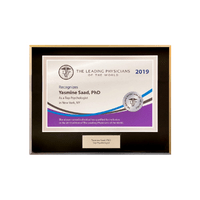 Leading Physician
of the World in 2019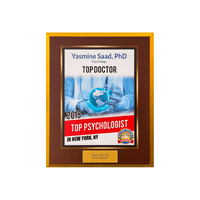 2018
Top Doctor Award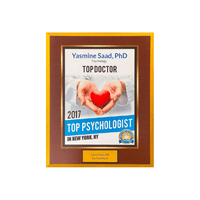 2017
Top Doctor Award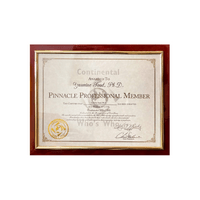 Continental Who's Who
Pinnacle Professional in Psychology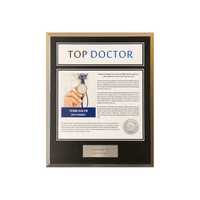 2016
Top Doctor Award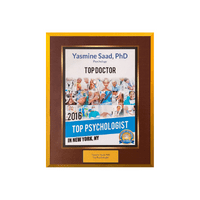 2016
Top Psychologist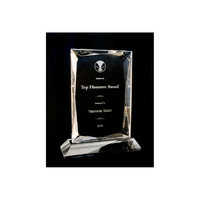 2016
Top Honoree Award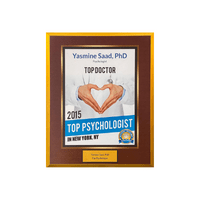 2015
Top Psychologist
We tailor our treatment approach based on your needs, and we match you with the
therapist that would be the best fit for you based on your personality.