Andrea Singer, Ph.D.
Licensed Clinical Psychologist
About Andrea Singer, Ph.D.
I view therapy as a developmental task. We are all born into a specific cultural and familial context which informs our development in our formative years. Many of our thoughts, feelings, and behaviors are adaptations to the environment in which we were raised. As we grow and move through new environments, we sometimes find ourselves feeling stuck, either limited by our own self-defeating patterns of behavior, isolated in painful emotional states, or unable to achieve a goal and unsure why. What we seek is growth. That is what brings most people to therapy – beneath the frustration and suffering, there is a will to grow and there is hope for positive change.
When we are under regular stress, or have experienced a trauma, our tendency is to simply react to whatever environment we are in based on past experiences. This knee-jerk reaction limits our capacity to take in new information from novel situations and use it to promote our own growth, resilience, and happiness. Therapy provides a nurturing environment in which growth can happen. As your therapist, it is my job to help you slow down so that you can consider where your reactions might come from in your earlier developmental context, and whether they serve you in new settings and relationships. 
As a therapist, I do not believe that people come with problems that need to be fixed. I believe that people come with yearnings and aspirations that are worthy of fulfillment. It is my honor and privilege to be able to work with people in a capacity where I can see what they strive for, the hope they carry, and the tremendous growth they are capable of. Reflecting this vision of my patients back to them is a gift to them and to me. 
My Approach:
You are here because you want something to change – in yourself, in your relationships, or in your environment. I believe the first step to change is unflinching, compassionate recognition and acceptance of where you are starting from. That is where we will begin our work. It takes courage, humility, and trust to make an honest appraisal of one's circumstances in the presence of someone else, even if that person is your therapist. There is also tremendous healing in that process. Together we will build trust and learn to look with curiosity and compassion at yourself and circumstances. As we continue in our work together, we will identify goals and the core experiences or skills you need to attain those goals. Through our work, you will engage in the experiences you need to grow and you will develop the skills required to adapt successfully in areas where you have previously found yourself frustrated. 
In our work together, we will address the three mediums through which human experience is processed: physical sensation, emotions, and cognitions. I pay close attention to your capacity to regulate your autonomic nervous system (your body), your feelings, and your thoughts and teach you how to notice these three dimensions of your experience and bring them under control. My therapeutic approach is heavily informed by the latest research in trauma and attachment theory. My clinical style draws on relational and self psychology as well as somatic therapies. My thinking is influenced by object relations theory. I am trained in EMDR and sometimes incorporate cognitive-behavioral and dialectical behavior therapy interventions into my work. For those who have difficulty putting their experiences into words, I am accustomed to finding creative modes of communication, including use of the arts, movement and sensation. 

Professional Background:
I received my PhD in Clinical Psychology from The New School for Social Research in New York City where my research focused on the intersection of individual and cultural trauma and the impact of marginalization on an individual's cultural trauma response. I have pursued advanced training in the treatment of trauma at the National Institute for Psychotherapy and have a particular interest in somatic therapies. I am EMDR trained and have experience working with patients with a history of childhood trauma, intimate partner or domestic violence, event traumas, and religious trauma. I am also trained in substance abuse counseling and have an appreciation for the co-occurrence of trauma and problematic substance use. My professional experience has ranged from facilitating group therapy in hospitals and domestic violence shelters, to providing individual psychotherapy in trauma and adult outpatient clinics. I have experience in and passion for working with the trauma that arises from marginalization, including among members of the LGBTQ and TGNC community; racial, ethnic and religious minorities; and those who have disabilities.
Madison Park Testimonials & Awards
We've received more than 200 five-star reviews from our happy patients

The therapists at Madison Park Psychological helped change my life. I had tried therapy and medication in the past to no avail and sought their help after being in the throes of a deep depression for years. It wasn't until I was paired with a therapist who finally understood me that the fog of depression started to lift. It's been the best investment I've made in myself, ever. They really do an amazing job at matching you with the best therapist for you and your needs. This is definitely a special practice and they deserve all the kudos they receive.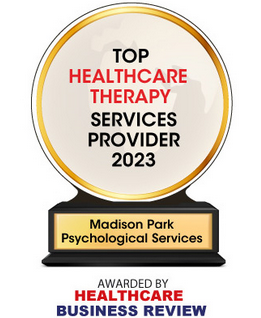 Top Healthcare Therapy Services Provider 2023
Healthcare Business Review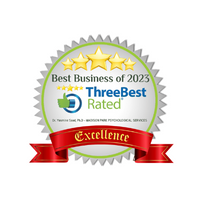 Best Business of 2023
Three Best Rated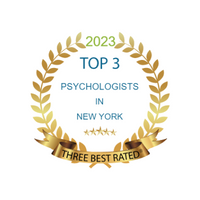 2023 Top 3
Psychologists in NY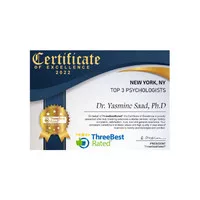 2022 Top 3
Psychologists in NY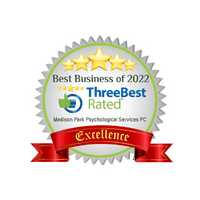 Best Business of 2022
Three Best Rated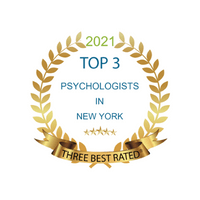 2021 Top 3
Psychologists in NY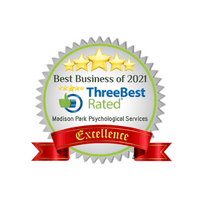 Best Business of 2021
Three Best Rated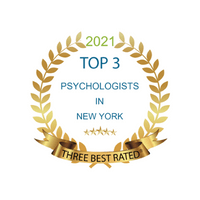 2021 Top 3
Psychologists in NY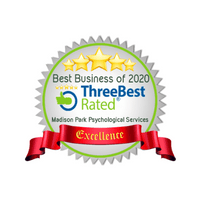 Best Business of 2020
Three Best Rated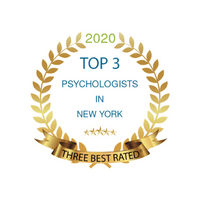 2020 Top 3
Psychologists in NY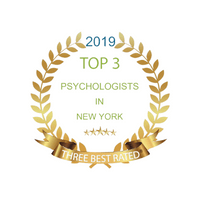 2019 Top 3
Psychologists in NY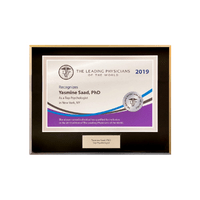 Leading Physician
of the World in 2019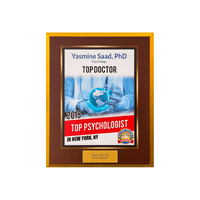 2018
Top Doctor Award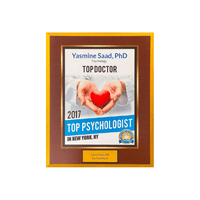 2017
Top Doctor Award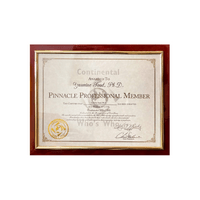 Continental Who's Who
Pinnacle Professional in Psychology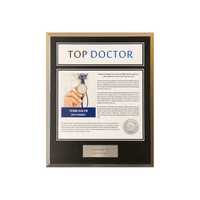 2016
Top Doctor Award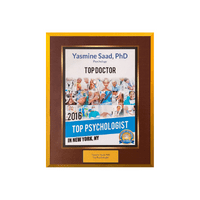 2016
Top Psychologist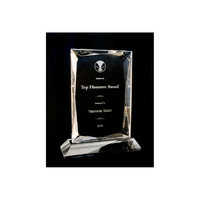 2016
Top Honoree Award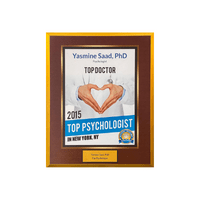 2015
Top Psychologist
We tailor our treatment approach based on your needs, and we match you with the
therapist that would be the best fit for you based on your personality.