Thomas Whitfield, Ph.D.
Licensed Clinical Psychologist and Supervisor
About Thomas Whitfield, Ph.D.
As a therapist, I pride myself on providing a sturdy and supportive platform for my patients to explore the internal and external obstacles that stop them from reaching their life's desires. You and I will work to foster life-long change by challenging unhelpful thinking and behavioral patterns in an environment that always offers warmth, empathy, and safety. Side-by-side we will examine the here and now of your life while diving deeper and revealing your most authentic self. The only way out is through. We will work collaboratively to get you exactly where you want to be.
My Approach
Primarily I utilize Cognitive Behavioral Therapy (CBT) skills and techniques, however I believe effective therapy cannot be cookie cutter and I deeply value collaboration with my patients on their treatment decisions. Other methods I often bring into the therapy room include Acceptance and Commitment Therapy (ACT), Dialectical Behavioral Therapy (DBT), Rational-Emotive Behavioral Therapy (REBT), and mindfulness approaches. For individuals who have experienced trauma (including but not limited to: physical, sexual, accidental, etc.), I have received extensive training in Written Exposure Therapy (WET), Prolonged Exposure Therapy (PET), and Cognitive Processing Therapy (CPT). For many people this may sound like a lot of jargon, which is completely understandable. One of the first goals of our work together will be to help you figure out what's best for you in the here and now.  
Professional Background
I completed my Doctorate in Health Psychology and Clinical Science at the Graduate Center of the City University of New York in New York City. I have worked in a variety of settings and have experience with diverse populations in outpatient, inpatient, hospital, and university settings. I have worked with many adults from various backgrounds who have required both short- and long-term therapy. These differing experiences have helped me to cater my techniques and treatments to meet the needs of all individuals. In addition to my Ph.D., I also hold two Master's degrees, one in Psychology and the other in Philosophy. 
Along with completion of my clinical training, I have published numerous studies in international scientific peer-reviewed journals. Much of the research and intervention development I've been involved in has revolved around helping minority populations and couples manage their sexual health and build intimacy. My dissertation research was funded by the National Institute of Mental Health and is published in part in Archives of Sexual Behavior. 
Madison Park Testimonials & Awards
We've received more than 200 five-star reviews from our happy patients

The therapists at Madison Park Psychological helped change my life. I had tried therapy and medication in the past to no avail and sought their help after being in the throes of a deep depression for years. It wasn't until I was paired with a therapist who finally understood me that the fog of depression started to lift. It's been the best investment I've made in myself, ever. They really do an amazing job at matching you with the best therapist for you and your needs. This is definitely a special practice and they deserve all the kudos they receive.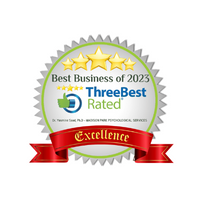 Best Business of 2023
Three Best Rated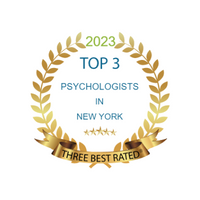 2023 Top 3
Psychologists in NY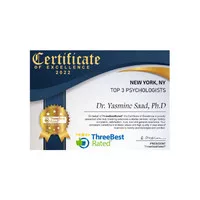 2022 Top 3
Psychologists in NY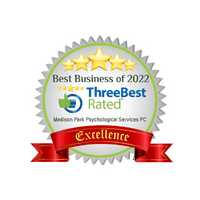 Best Business of 2022
Three Best Rated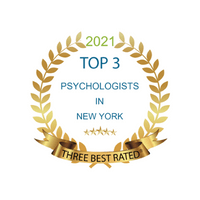 2021 Top 3
Psychologists in NY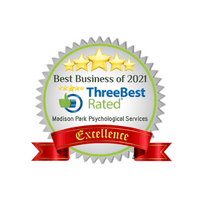 Best Business of 2021
Three Best Rated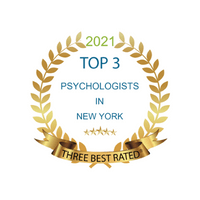 2021 Top 3
Psychologists in NY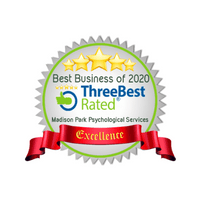 Best Business of 2020
Three Best Rated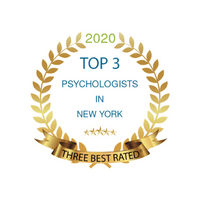 2020 Top 3
Psychologists in NY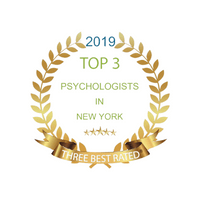 2019 Top 3
Psychologists in NY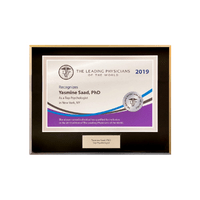 Leading Physician
of the World in 2019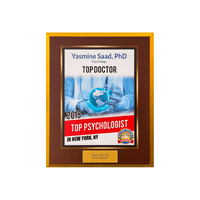 2018
Top Doctor Award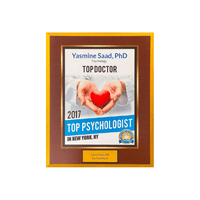 2017
Top Doctor Award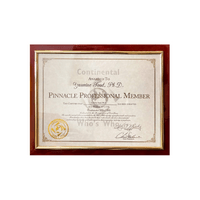 Continental Who's Who
Pinnacle Professional in Psychology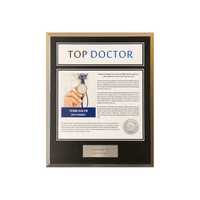 2016
Top Doctor Award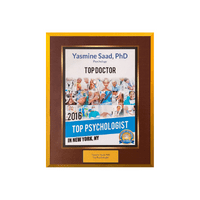 2016
Top Psychologist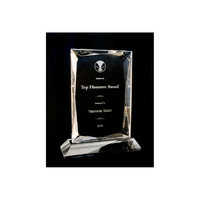 2016
Top Honoree Award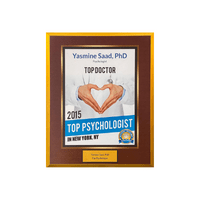 2015
Top Psychologist
We tailor our treatment approach based on your needs, and we match you with the
therapist that would be the best fit for you based on your personality.