Sarah Herzog, Ph.D.
Licenced Clinical Psychologist
About Sarah Herzog, Ph.D.
Starting therapy is a significant step toward self-discovery and meaningful change, however daunting. My aim is to provide an empathetic, warm, and non-judgmental space so that we can navigate this process with openness and curiosity. Together, we will seek to understand the internal obstacles and conflicts that contribute to emotional suffering or interfere with your ability to live up to your goals and values. We will work collaboratively to enhance your sense of connectedness, comfort, and joy in your relationships with family and friends, professional life, and in your own company.
My Approach:
I practice from an integrative psychodynamic perspective and draw on techniques from cognitive-behavioral therapy (CBT), dialectical-behavioral therapy (DBT), mindfulness-based approaches, relational psychotherapy, and acceptance and commitment therapy (ACT), to best tailor the treatment to your particular goals and needs. My approach is to primarily focus on the present, with an eye for understanding how past experiences shape our current realities and ways of being in the world. I specialize in the treatment of trauma, depression, anxiety, stress, and interpersonal and personality-related difficulties. My clinical experience includes working with clients diverse with respect to gender identity, sexual orientation, race/ethnicity, religion, immigration status, and socioeconomic backgrounds; and I am committed to fostering an affirming, safe, and culturally sensitive therapeutic environment.
Professional Background:
I received my PhD in Clinical Psychology at The New School in New York City, where my research focused on the impact of trauma and early adversity on the brain and body in adulthood. My experience includes individual/group psychotherapy and neuropsychological assessment in hospital-based, community, and college settings, including Mount Sinai Icahn School of Medicine, Beth Israel Medical Center, Brooklyn College, and Lenox Hill Hospital. I completed my predoctoral internship at the Connecticut VA Healthcare System, West Haven (VACHS) with a concentration in treatment of PTSD and trauma-related symptoms. In addition to my clinical practice as a licensed psychologist, I currently work as a research scientist at Columbia University's Department of Psychiatry, where I study the role of emotion regulation in depression and suicidal thoughts and behavior.
Madison Park Testimonials & Awards
We've received more than 200 five-star reviews from our happy patients

The therapists at Madison Park Psychological helped change my life. I had tried therapy and medication in the past to no avail and sought their help after being in the throes of a deep depression for years. It wasn't until I was paired with a therapist who finally understood me that the fog of depression started to lift. It's been the best investment I've made in myself, ever. They really do an amazing job at matching you with the best therapist for you and your needs. This is definitely a special practice and they deserve all the kudos they receive.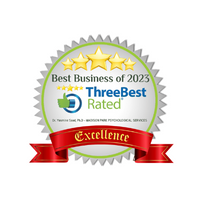 Best Business of 2023
Three Best Rated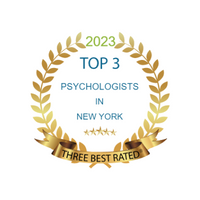 2023 Top 3
Psychologists in NY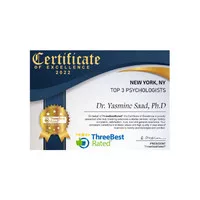 2022 Top 3
Psychologists in NY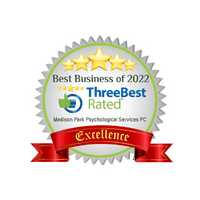 Best Business of 2022
Three Best Rated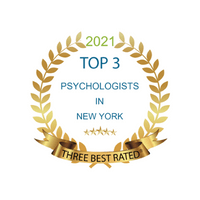 2021 Top 3
Psychologists in NY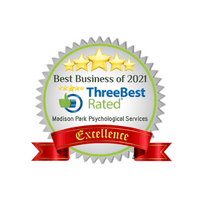 Best Business of 2021
Three Best Rated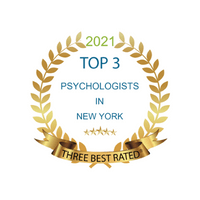 2021 Top 3
Psychologists in NY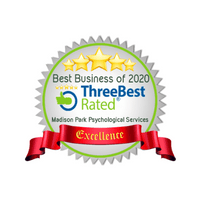 Best Business of 2020
Three Best Rated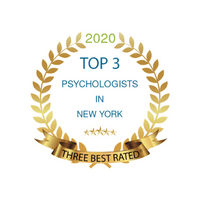 2020 Top 3
Psychologists in NY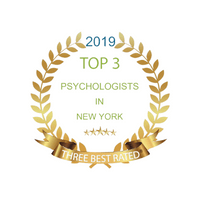 2019 Top 3
Psychologists in NY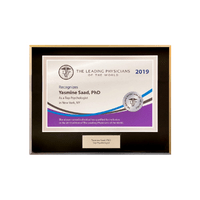 Leading Physician
of the World in 2019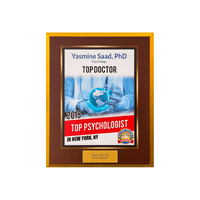 2018
Top Doctor Award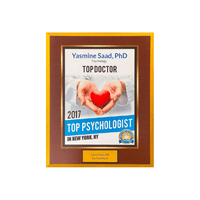 2017
Top Doctor Award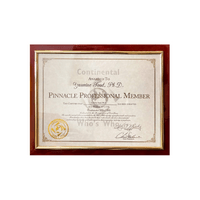 Continental Who's Who
Pinnacle Professional in Psychology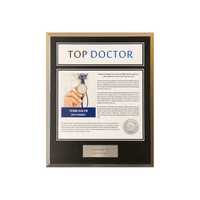 2016
Top Doctor Award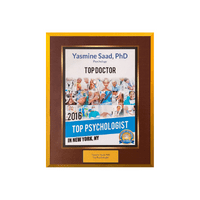 2016
Top Psychologist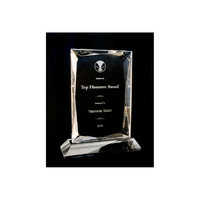 2016
Top Honoree Award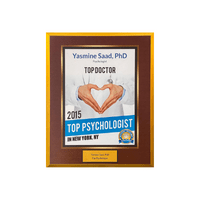 2015
Top Psychologist
We tailor our treatment approach based on your needs, and we match you with the
therapist that would be the best fit for you based on your personality.