Patty Carambot, Ph.D.
Licensed Clinical Psychologist
About Patty Carambot, Ph.D.
It is my belief that every person requires an empathic, safe, and nonjudgmental environment to grow and flourish personally and interpersonally. As a Licensed Clinical Psychologist my aim is to create an environment that helps my clients feel safe, understood and accepted so that they can openly explore the challenges that face them both internally and externally.
Feelings of confusion, stagnancy, loss, self-doubt, depression, and anxiety are all manifestations of the multiple burdens (often quite heavy), each human being carries; burdens of their past, present and future. I like to think of therapy as assisting clients to identify and unload these burdens, examine them under a nonjudgmental lens, and take only what is useful to live a more peaceful, fulfilling, and self-trusting life.
My Approach
Because each person has unique personal and interpersonal dynamics, patterns of behavior, and challenges, I collaborate with each client to tailor the most effective treatment plan for them specifically. To do so, I have extensively studied and practiced multiple modalities and empirically based methods, working with a wide variety of people of all ages, genders, sexual orientations, and cultural backgrounds. My style is active and collaborative, and I value genuineness, humor, and empathy in all things, including the therapeutic process. I am trained in Dialectical Behavior Therapy (and mindfulness-based practices), Cognitive Behavioral Therapy (and Trauma-Focused CBT), Psychodynamic Therapy, Person-Centered Therapy, Motivational Interviewing, Parent-Child Interaction Therapy (PCIT), and Acceptance and Commitment Therapy. I also have a special interest in psychological assessment, cognitive neuroscience, and understanding the connections between brain and body, which I incorporate into therapy when useful.
Professional Background
I earned my Doctorate in Clinical Psychology from CUNY Graduate Center at John Jay College in 2016, having completed additional training in Forensic Psychology. My research primarily focused on the neuro-socio-cognitive development of empathy and Theory of Mind, and deficits thereof. I have been an Associate Director of Mental Health Services on Riker's Island since 2016. I supervise a team of mental health providers, in addition to providing individual and group therapy, and creating treatment/behavioral plans for adult males with a wide range of severe psychiatric diagnoses. During my clinical training I worked in a wide variety of settings including Manhattan Psychiatric Center, Mt. Sinai Roosevelt Hospital, NY State Psychiatric Institute at Columbia University, Child Mind Institute, and Bronx Lebanon Hospital.
I worked doing individual and group therapy, as well as coaching and psychological assessment with children, adolescents, and adults with numerous psychological problems including trauma, depression, anxiety, disruptive behavior disorders, personality and eating disorders, psychotic spectrum and bipolar disorders, and suicidal and self-injurious behaviors. Prior to my doctoral studies I worked with severely mentally ill adults for 6 years in a community guardianship program and conducted psychopharmacology and neuro-imaging research after I received my BA from Columbia University in 2004.
Madison Park Testimonials & Awards
We've received more than 200 five-star reviews from our happy patients

The therapists at Madison Park Psychological helped change my life. I had tried therapy and medication in the past to no avail and sought their help after being in the throes of a deep depression for years. It wasn't until I was paired with a therapist who finally understood me that the fog of depression started to lift. It's been the best investment I've made in myself, ever. They really do an amazing job at matching you with the best therapist for you and your needs. This is definitely a special practice and they deserve all the kudos they receive.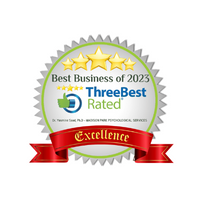 Best Business of 2023
Three Best Rated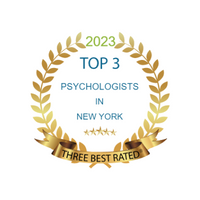 2023 Top 3
Psychologists in NY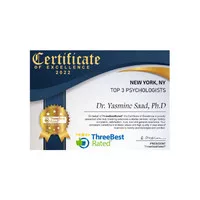 2022 Top 3
Psychologists in NY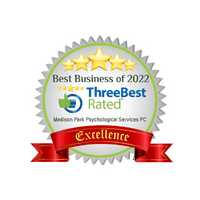 Best Business of 2022
Three Best Rated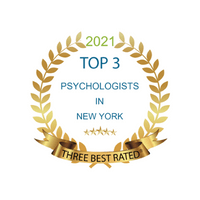 2021 Top 3
Psychologists in NY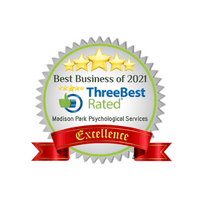 Best Business of 2021
Three Best Rated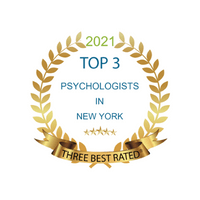 2021 Top 3
Psychologists in NY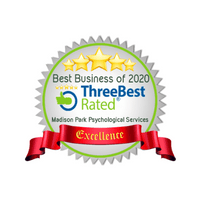 Best Business of 2020
Three Best Rated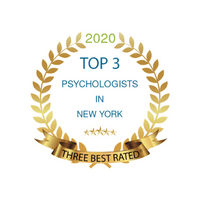 2020 Top 3
Psychologists in NY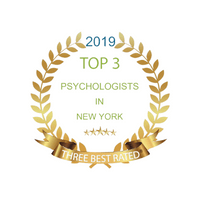 2019 Top 3
Psychologists in NY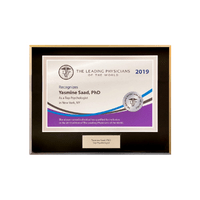 Leading Physician
of the World in 2019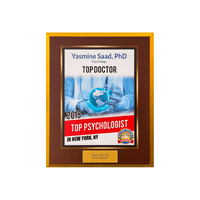 2018
Top Doctor Award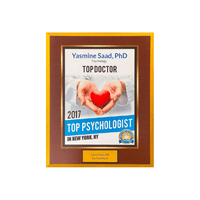 2017
Top Doctor Award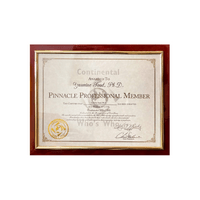 Continental Who's Who
Pinnacle Professional in Psychology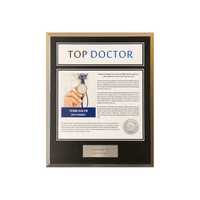 2016
Top Doctor Award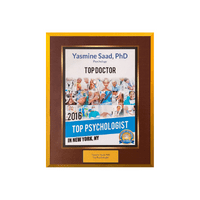 2016
Top Psychologist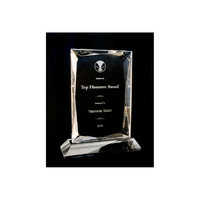 2016
Top Honoree Award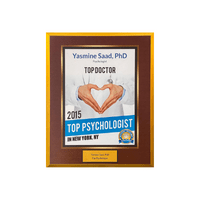 2015
Top Psychologist
We tailor our treatment approach based on your needs, and we match you with the
therapist that would be the best fit for you based on your personality.