Eve Schwartz, Psy.D.
Licensed Clinical Psychologist and Supervisor
About Eve Schwartz, Psy.D.
As we move through life, we may find ourselves in conflict with different forms of loss and transition. These defining moments can disrupt the relationship we have with ourselves, causing us to feel disconnected from our sense of agency. As your psychologist, my aim is to help you better understand and navigate the challenges interfering with your innate capacity for growth. I am devoted to providing a therapy space that feels safe, warm, and authentic. My style is open and curious such that your unique experiences can unfold organically. I will closely attune to your needs, and together we will co-create an environment that will foster your ability to experience yourself in new and exciting ways.
My Approach
My approach to therapy is informed by psychoanalytic theory. In practice, this means I will collaborate with you to identify both conscious and unconscious dynamics impacting your growth processes. In tandem with a psychoanalytic framework, I draw upon humanistic, interpersonal, and behavioral therapeutic modalities in order to meet your specific needs. I have particular familiarity with helping adults navigate major life transitions, shifts in identity, relationship challenges, as well as anxiety and depression.
Professional Background
I earned my Doctorate in Clinical Psychology from the California School of Professional Psychology (CSPP) at Alliant International University in San Diego, CA and my Bachelors of Science in Psychology at Florida State University. I have worked in a variety of settings including residential, school, university counseling, outpatient, and community mental health. My experience in residential care afforded me the opportunity to work with a diverse child and adolescent population where I received specialized training in treatment with traumatized youth and psychological testing. I went on to work in a variety of outpatient settings, where I conducted long-term therapy with a diverse adult population. I have extensive experience conducting process-oriented group therapy, couples and family work, as well as supervising both masters and doctoral students in their clinical work. Prior to joining Madison Park Psychological Services, I worked at The Winston School, San Diego Center for Children, Center for Applied Psychological Services, Areta Crowell Wellness and Recovery Center, and finally, The Faulk Center for Counseling, where I completed my doctoral internship.
Madison Park Testimonials & Awards
We've received more than 200 five-star reviews from our happy patients

The therapists at Madison Park Psychological helped change my life. I had tried therapy and medication in the past to no avail and sought their help after being in the throes of a deep depression for years. It wasn't until I was paired with a therapist who finally understood me that the fog of depression started to lift. It's been the best investment I've made in myself, ever. They really do an amazing job at matching you with the best therapist for you and your needs. This is definitely a special practice and they deserve all the kudos they receive.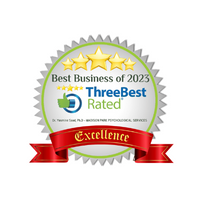 Best Business of 2023
Three Best Rated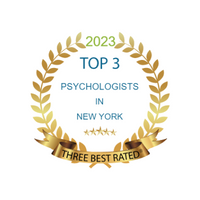 2023 Top 3
Psychologists in NY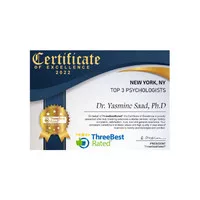 2022 Top 3
Psychologists in NY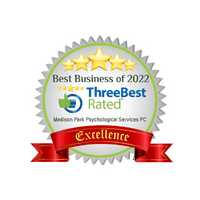 Best Business of 2022
Three Best Rated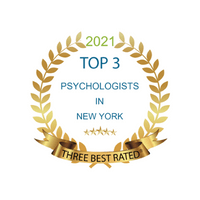 2021 Top 3
Psychologists in NY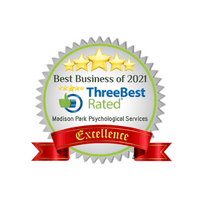 Best Business of 2021
Three Best Rated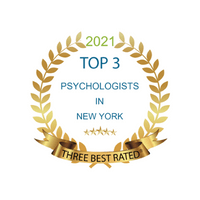 2021 Top 3
Psychologists in NY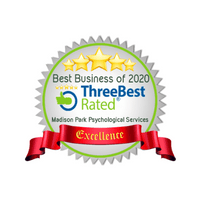 Best Business of 2020
Three Best Rated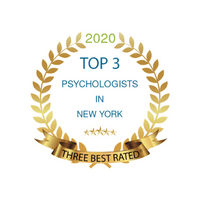 2020 Top 3
Psychologists in NY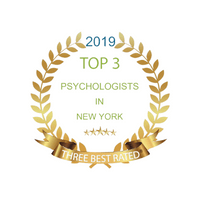 2019 Top 3
Psychologists in NY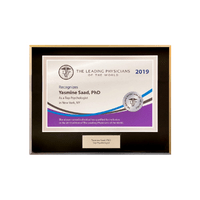 Leading Physician
of the World in 2019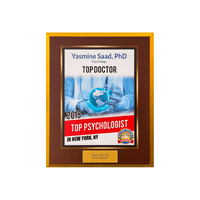 2018
Top Doctor Award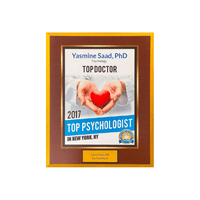 2017
Top Doctor Award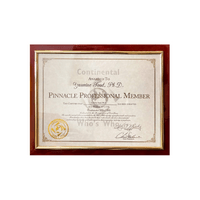 Continental Who's Who
Pinnacle Professional in Psychology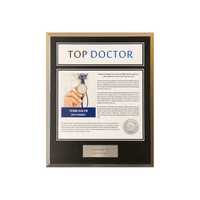 2016
Top Doctor Award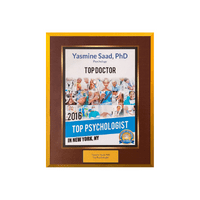 2016
Top Psychologist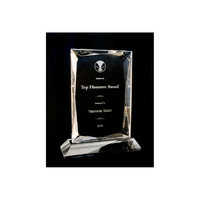 2016
Top Honoree Award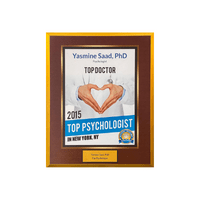 2015
Top Psychologist
We tailor our treatment approach based on your needs, and we match you with the
therapist that would be the best fit for you based on your personality.