Carolyn Khanian, Ph.D
Licensed Clinical Psychologist
About Carolyn R. Khanian, Ph.D.
As a psychologist, I am interested in the ways in which our present difficulties are influenced by expectations or assumptions that are outside of our awareness. Becoming more aware of the underlying themes that contribute to dissatisfaction helps us to make informed, lasting changes in relationships, family, work, and ourselves. I work collaboratively with clients, with a focus on the present that acknowledges the contributions of the past.
Life can sometimes feel challenging, overwhelming, and lonely – but it doesn't have to be that way. I believe we all deserve to experience happiness and connection. Hurdles don't have to be defining or limit our potential to enjoy a fulfilling life and healthy relationships. Old patterns can be broken, making room to replace sadness and fear with joy and confidence.
My Approach
I am not an expert on your life, your experiences, or your feelings. But what I can do is to collaborate with you in figuring out how to process your own experiences, and how to move forward towards the life you want. I will create a warm, validating atmosphere where you can be your authentic self, expressing fears and insecurities, needs and aspirations. My hope is to help you build upon your strengths, gain insight into patterns of behavior you would like to change, and enhance your self-understanding while alleviating your suffering.
I specialize in depression, stress/anxiety, and interpersonal relationships. I also provide couples counseling, family therapy, and parenting support.  By combining multiple theories and techniques, I offer you an integrative approach drawn from my extensive training. I practice from a psychodynamic perspective, incorporating CBT, DBT, and mindfulness techniques as needed.
Professional Background
I earned my undergraduate degree in psychology from New York University and my doctoral degree in clinical psychology from The New School for Social Research. During my training, I worked in numerous settings, including Mount Sinai Medical Center, Beth Israel Medical Center, South Beach Psychiatric Outpatient Clinic, and Lenox Hill Hospital. I completed my pre-doctoral internship at Maimonides Medical Center and later completed my postdoctoral fellowship at Lenox Hill Hospital.
Prior to joining Madison Park Psychological Services, I served as the Assistant Director of Clinical Psychology Training at Maimonides Medical Center for several years, overseeing the clinical training and supervision needs of the program. Additionally, I supervised numerous medical residents and psychology trainees in their clinical work and psychological assessment services. I have lectured on psychodynamic theory, DBT, and the therapeutic process. I have also worked as an adjunct clinical supervisor at Ferkauf Graduate School of Psychology at Yeshiva University.
Madison Park Testimonials & Awards
We've received more than 200 five-star reviews from our happy patients

The therapists at Madison Park Psychological helped change my life. I had tried therapy and medication in the past to no avail and sought their help after being in the throes of a deep depression for years. It wasn't until I was paired with a therapist who finally understood me that the fog of depression started to lift. It's been the best investment I've made in myself, ever. They really do an amazing job at matching you with the best therapist for you and your needs. This is definitely a special practice and they deserve all the kudos they receive.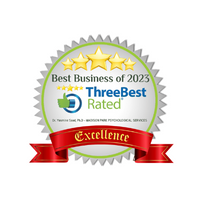 Best Business of 2023
Three Best Rated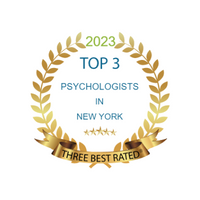 2023 Top 3
Psychologists in NY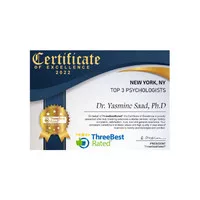 2022 Top 3
Psychologists in NY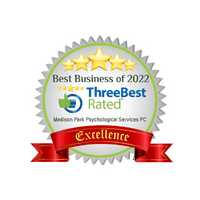 Best Business of 2022
Three Best Rated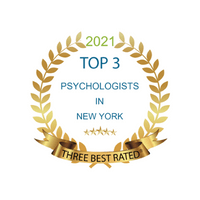 2021 Top 3
Psychologists in NY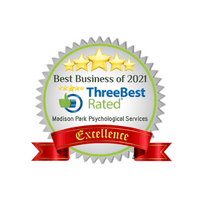 Best Business of 2021
Three Best Rated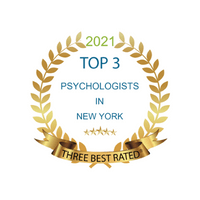 2021 Top 3
Psychologists in NY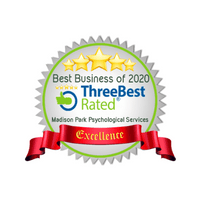 Best Business of 2020
Three Best Rated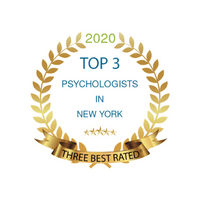 2020 Top 3
Psychologists in NY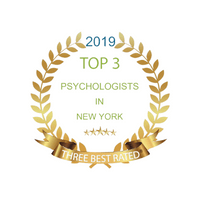 2019 Top 3
Psychologists in NY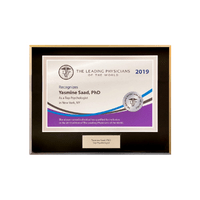 Leading Physician
of the World in 2019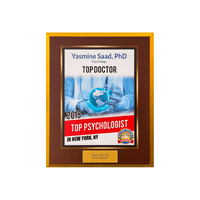 2018
Top Doctor Award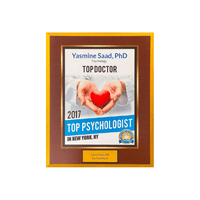 2017
Top Doctor Award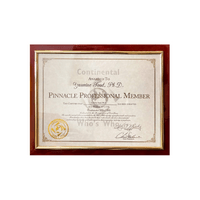 Continental Who's Who
Pinnacle Professional in Psychology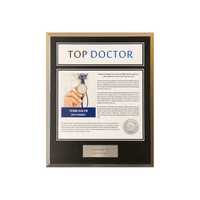 2016
Top Doctor Award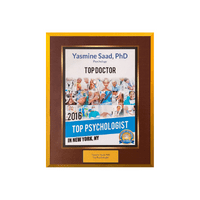 2016
Top Psychologist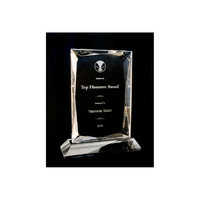 2016
Top Honoree Award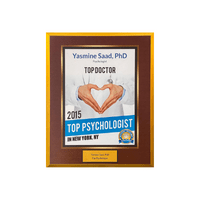 2015
Top Psychologist
We tailor our treatment approach based on your needs, and we match you with the
therapist that would be the best fit for you based on your personality.